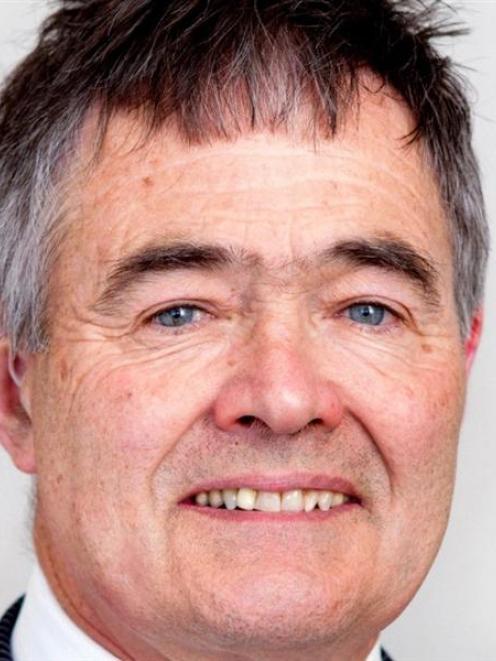 The Dunedin City Council will consider increasing rates or cutting services as it grapples with earning $4.5 million less from its companies, Mayor Dave Cull says.
The annual shortfall was expected to begin in 2015-16 and, although well-signalled, would still leave the council scrambling for room in already-tight budgets, he said.
And, if it could not, cuts to service levels, a rates rise - taking the council beyond its self-imposed 3% limit - or a combination would need to be considered, Mr Cull said yesterday.
''This is a major challenge.''
His comments came after financial forecasts from the council's companies, presented to the council this week, showed dividend payments from Dunedin City Holdings Ltd would cease from 2015-16.
That would deprive the council of $4.548 million a year and reduce overall cash payments from DCHL - also including interest and subvention payments - from $15.7 million to $11.152 million.
One of the main reasons was council-owned Aurora Energy Ltd's need to increase reinvestment in its ageing lines network, DCHL chairman Graham Crombie said.
The company's capital spending would increase from about $22 million a year to $32.9 million in 2014-15, and to $34.6 million in 2015-16, before declining again.
Mr Crombie said some of the required funds would be borrowed, pushing the company's overall debt up by $20.2 million to $178.8 million by 2017.
To offset that, the company would cut its annual dividend to DCHL by $2 million a year, from $9.5 million to $7.5 million, beginning in 2015-16.
DCHL planned to pass on the decrease to the council, along with a $1 million drop in dividends expected from City Forests during the same period, he said.
However, the rest of the $4.5 million shortfall in dividends to the council would come from within DCHL itself, Mr Crombie said.
That was because the holding company had in recent years been relying on a ''cash buffer'' of surplus funds to top up dividend payments to the council, he confirmed.
The surplus cash had been used since the practice of borrowing to help pay for dividends to the council ceased, he said.
Tthe cash buffer would be exhausted by 2015-16, meaning without further borrowing, dividends would have to drop, he said.
Mr Cull said the early warning meant the council had time to prepare and consult the public on any tough budget choices.