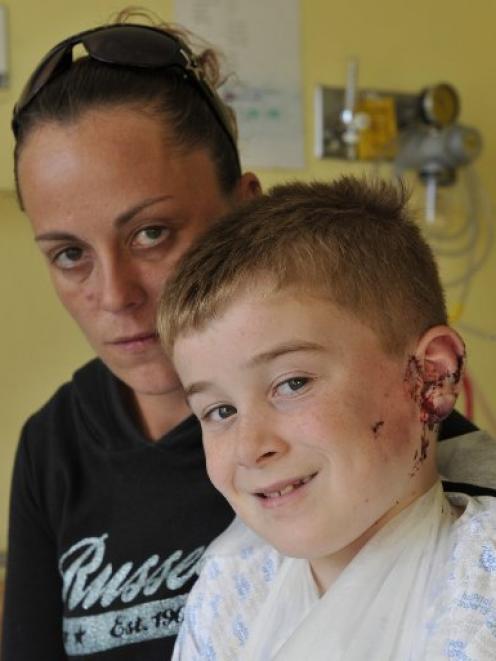 Jayden Taggart had half his left ear ripped off by a Staffordshire bull terrier when he was visiting a Wakari home in May.
His father pulled the dog away and took the torn ear from its mouth before rushing Jayden to Dunedin Hospital.
Doctors reattached the ear during surgery lasting several hours.
At the time, Jayden's mother Carley Ludlow said dangerous dog breeds "should all be shot".
This week, Miss Ludlow said she no longer thought all dangerous dogs should be put down.
"I was just pretty angry when I made the comment," she said.
"I think in the end it comes down to the owner and they need to be more aware when there are kids around."
Jayden was afraid of dogs for a while after the attack, but was now able to be around them.
He had a lot of scar tissue on his ear and needs another three surgical procedures to attach a new ear lobe made from skin from behind his ear.