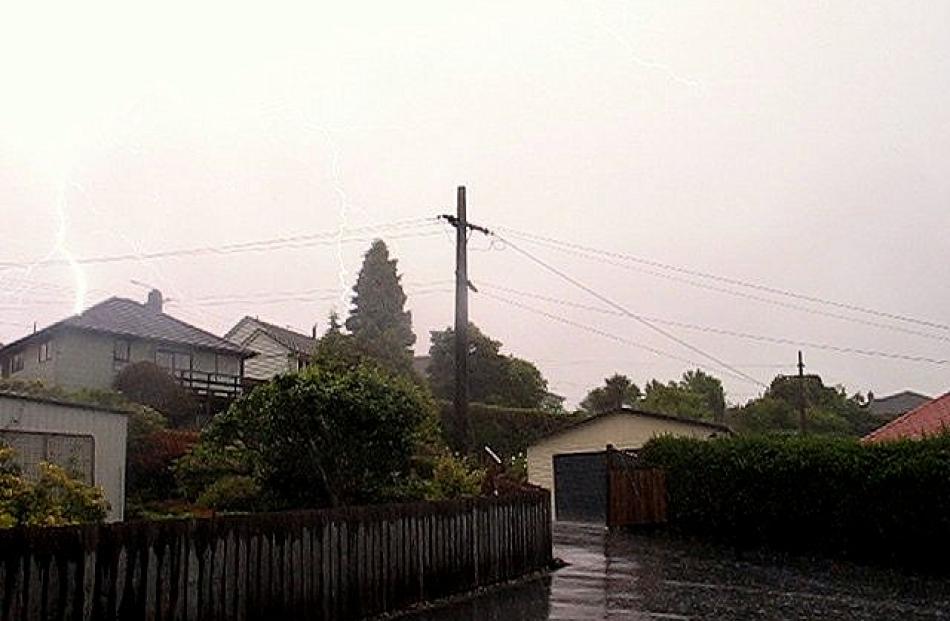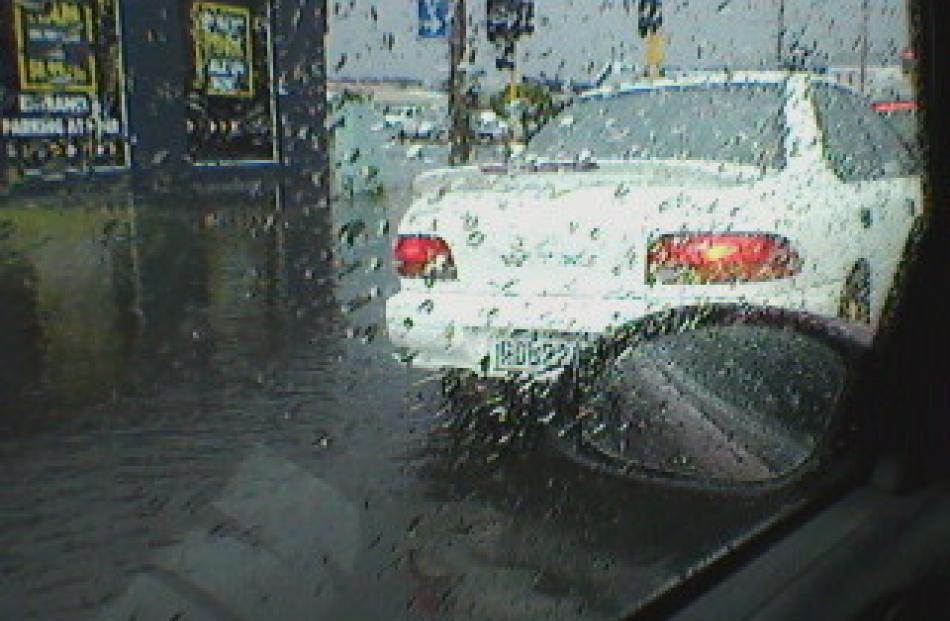 A torrential downpour that struck Dunedin kept firefighters busy dealing with reports of flooding around the city this afternoon.
The sudden downpour left staff at several Dunedin businesses in clean-up mode after it struck about 4pm.
Senior Station Officer Jason Hill, of Dunedin Central, said firefighters responded to about eight water-related callouts in 40 minutes.
''It was just all water-related - water coming in roofs, flooding, or water in the fire alarm system - all down to the heavy rain,'' he said.
That included R&R Sport, after staff discovered water coming in through the ceiling, while staff at Alibi, in the Octagon, and Jay Jays clothing store, on George St, were also left mopping up.
In Mosgiel, water again rose over the footpath at Gordon Rd, threatening shops in the area, but did not result in flooding.
The rain came after a severe thunderstorm watch was issued for parts of the South Island earlier in the day.
The Metservice warning covered Central Otago, the Southern Lakes, Dunedin, North Otago, Clutha and Southland. It also applied to the Canterbury plains and the Canterbury high country.
Hail and rainfall of 25mm per hour are possible, which could lead to surface and/or flash flooding, especially around low-lying areas such as streams, rivers or narrow valleys, and may also lead to slips.
A powerful storm hit the Teviot Valley early this afternoon, and thunder and rain were continuing past 3pm. Elsewhere in Otago there were reports of some rain and mainly overcast conditions.
An ODT Online reader later emailed from Herbert in North Otago to say there was ''massive thunder and lightning and torrential rain''.