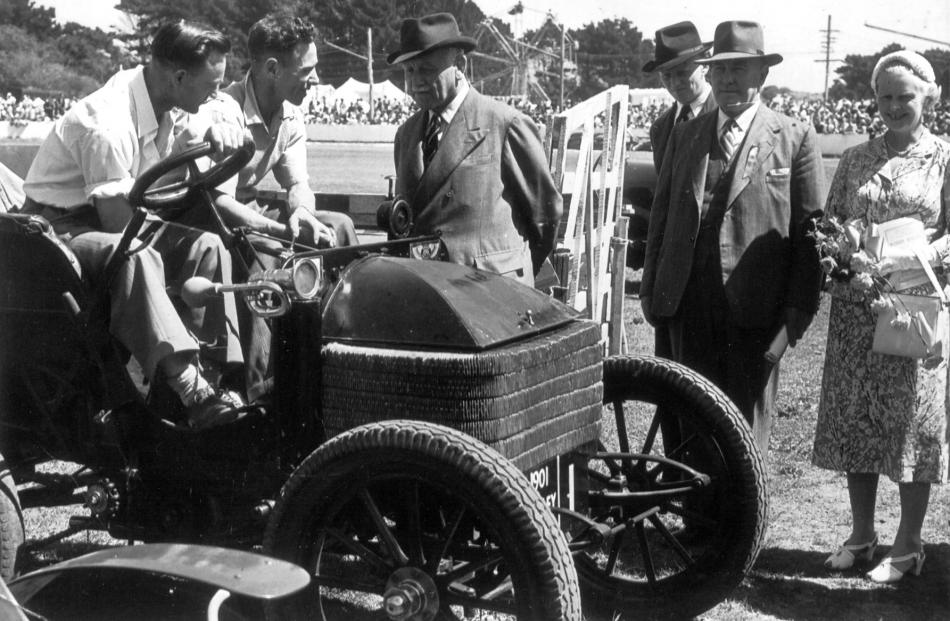 Like father, like son. Colin Winter will roll out of the Octagon behind the wheel of his 1900 Wolseley in the 60th Dunedin to Brighton Veteran Car Rally - the same car his father, Mervyn, drove in the first rally in 1955.
The car is the oldest in this year's rally and the only to have been driven in every rally.
''I enjoy the Brighton rally,'' Mr Winter said.
''We look forward to it.''
The Wolseley has a top speed of about 45kmh and the trip from the Octagon to Brighton would take about an hour. The car came into the family's possession in 1946 as Mervyn wanted an ''older car'' to drive in Otago's 1948 centennial celebrations.
''A salesman at Otago Motors told him about this old car in Balclutha and the mechanics there were using it as a trolley, pushing it up the old grease ramps and riding it down into the scrapheap,'' Mr Winter said.
''My dad and my grandfather got the car and got it up and running.''
After the centenary, the car was destined for obscurity again and it was ''going to be buried in the garage'', until the Otago branch of the Vintage Car Club started the Brighton to Dunedin Veteran Car Rally and gave the car a new purpose.
The Wolseley was now ''part of the family'' and had been driven in the Brighton rally by three generations of the Winter family, Colin's son Gary having taken the wheel in recent years.
It is believed to be the oldest Wolseley in private ownership and was exhibited at the 1900 Paris Exposition.
Rally convener Tony Devereux said it would be one of 63 vehicles, including seven motorcycles, to take part in the rally tomorrow.
All the cars were made before 1919, and drivers were coming from as far afield as Palmerston North and Invercargill to take part, he said.
The first rally had 18 entries, eight of which would take part in tomorrow's event.
The cars will begin to arrive at the Octagon about 10am and start leaving for Brighton at 11am, where they will be on show at the Brighton Gala Day in the Brighton Domain until 3pm.