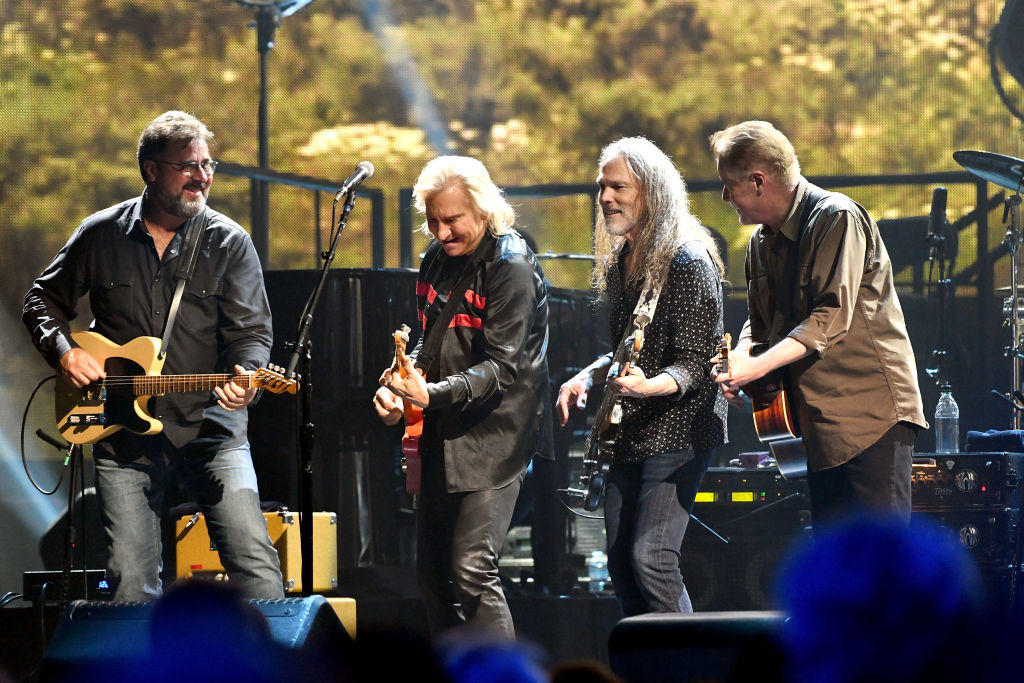 It took less than a day for fans of the Eagles to almost book out Dunedin.
There were very few motel or hotel rooms in the city available online for March 1 and 2 yesterday afternoon, just hours after the Otago Daily Times announced the band would be playing at Forsyth Barr Stadium.
A crowd of more than 30,000 is expected to watch the Rock and Roll Hall of Fame group perform on March 2.
Tickets are yet to go on sale.
Alcala Motel owner Gary Perreau said the bookings started coming in at 8am, and the motel was booked out not long after.
People had continued to call throughout the day, Mr Perreau said.
"The phone has been pretty hot all day and obviously, all the rooms we have online were gone early this morning, so it's been it pretty busy day."
Fans of the band could still book accommodation through short-term rental websites, but they were also being taken quickly.
Otago Chamber of Commerce chief executive Dougal McGowan said the concert was another win for the city and would attract people from all over New Zealand.
There was not necessarily a need for more accommodation in the city, as different concerts attracted different demographics, Mr McGowan said.
"What you tend to see is people getting in early so they don't miss out, then changing their bookings if they can't get a ticket or decide not to go."
The police are also warning concert-goers or those who miss out on tickets not to be fooled by scammers.
In a statement the police said concert-goers should be aware of different ticket scams, such as fake tickets, paying for tickets that never arrive or receiving tickets different from what people thought they were buying.
Dunedin Venues Management Ltd marketing and communication manager Kim Barnes said the only way people could guarantee their ticket was genuine was to buy them through the official ticket provider.