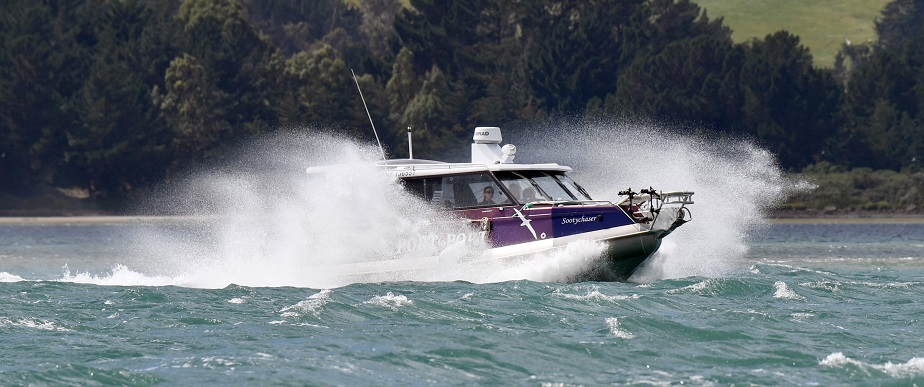 Dunedin wildlife cruise and ferry business Port to Port is planning on expanding its capacity to cater for growing local demand.
The company says cyclists are queuing up to complete the city's bike "loop", via the State Highway 88 shared path or the Peninsula Connection.
"It's a growing and somewhat surprising part of our business," said Rachel McGregor, who started the twice-a-day ferry crossing service between Portobello and Back Beach, Port Chalmers last September.
She said cyclists were such a common fixture on the the custom-built MV Sootychaser, that she would be installing a custom-made bike rack to cater for them.
"The bikes take up a lot of room and it's not ideal having them hang from the back of the boat, so we're looking at putting in a bike rack that can hold six, leaving room for our regular passengers."
She was also looking at the addition of another boat to coincide with the busy summer season, which could conceivably hold as many as a dozen bikes.
Taking a mountain bike will add $5 to the crossing, and an electric bike will add $10 to the walk-on passenger price of $12, or $6 for a child.
Ms McGregor said overall business had been busy across the board as locals and international visitors heard about the service.
"December was just crazy and we had to put on additional crossings."
She said almost all passengers were locals, and school holiday cruises and mini-tours were picking up.
"The ferry business is really our main revenue earner, with only around 15% of our business coming from tourists."
Ms McGregor, who also skippers the Port Otago dredge New Era, said bookings from cruise ships were infrequent.
"However, word is getting out, and we expect more business from lifestyle cruises going forward."
The former wildlife guide at Taiaroa Head and around the Otago Peninsula has been skippering and working on a variety of commercial boats since 2006.
"I've always been fascinated by the wildlife that surrounds me and excited by seeing all the other commercial vessels going about their daily business, so it's a pleasure to entertain visitors with the area's unique wildlife and to share my knowledge of the maritime industry and the local area."