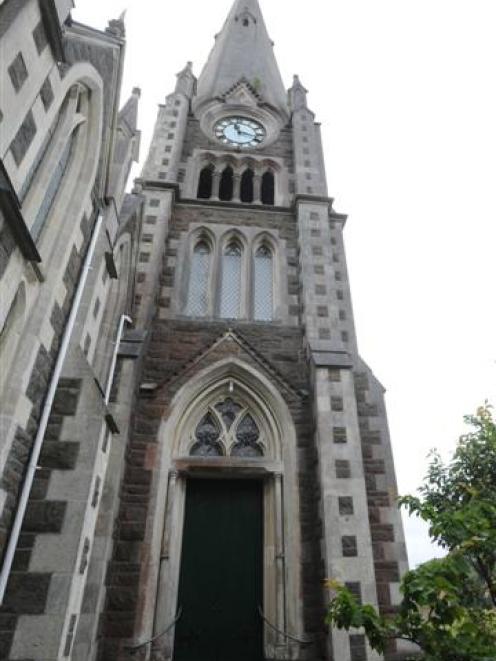 From homeless in Port Chalmers to settled in the town's historic Iona Church a few days later - that has been the roller-coaster ride for a Dunedin theatre group this week.
Independent theatre company Little Scorpion Productions had set up in the Anteroom, a performance space in the old Masonic Lodge at Port Chalmers, for a five-show season of Hamlet, opening next Wednesday.
The Anteroom had been their fourth substitute venue since their interpretation of the play, originally planned as part of a collaborative double bill with the Fortune Theatre's Macbeth, was left stranded by the sudden closure of the Fortune.
Then, last Monday, Little Scorpion founder Kerry Lane learned the the Anteroom could not be used for staging the play because of Dunedin City Council building requirements.
The old lodge was a residential property and the proposed theatrical event was a non-complying activity.
Council inquiries surrounding a liquor-licence application led building compliance officers to decide the Anteroom space was not a viable venue.
That was because of the proposed numbers, lack of appropriate access and toilet facilities, and non-compliance with fire-safety requirements.
That decision left Ms Lane desperately searching for another venue so the company could keep to its scheduled season.
They had been working on the show since last September and had already lost actors because of the delay, Ms Lane said.
And some of the actors in the current cast would not be available if the season had to be delayed.
She was always hopeful the search would have a good outcome, and was "thrilled" to find the old Iona Church was suitable and available.
The category 1 listed building was not being used as a church. It was essentially a hall.
"And it's definitely atmospheric."
Community arts adviser Cara Paterson had been helping her with the search and the council was helping cover the costs of moving the production, something the company appreciated, Ms Lane said.