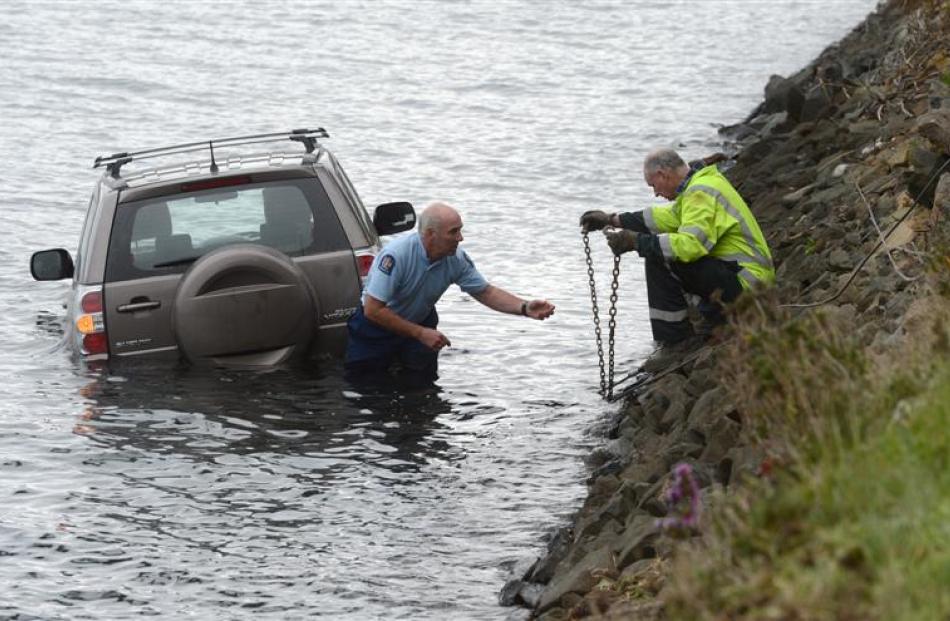 A man who drove his car off Portobello Rd into Otago Harbour yesterday later received further bad news that it had caught fire while on the tow truck.
The Otago Daily Times understands the driver was trying to swat a bee that had flown through the window of the Suzuki Vitara before it left the road at The Cove about noon, but police were unable to confirm this.
The man escaped without injury.
The day got worse for the car owner about 2.30pm when the sodden car, which had been winched out by Reilly's Towage and Salvage, caught fire in Willis St while being transported to the company's garage.
Tow truck driver Robert Williams said it was ''mainly smoke'' but he ''got a hell of a fright''.
City station officer Steve Clarke said the ''probable cause'' of the fire was an electrical fault.
The fire was not in the engine, so it was likely to be a short circuit in the dashboard, he said.
Staff members from City Glass and Glazing helped put the fire out.