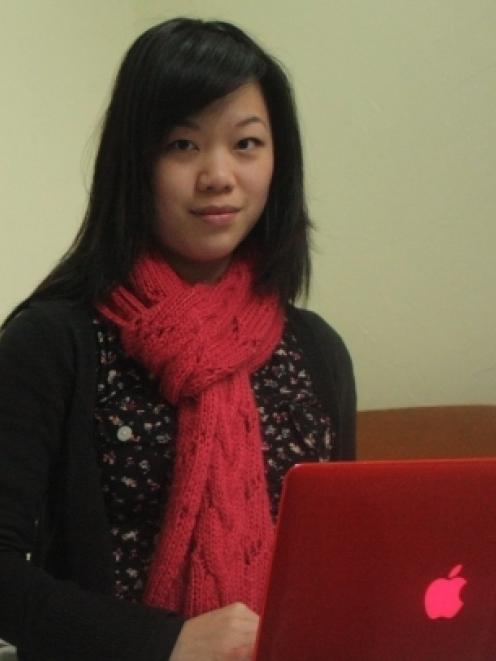 Dunedin tenants and landlords are being told to look out for scams targeting people using the internet to find flatmates and flats.
University of Otago student Jasmine Ong was almost the victim of a scam which targeted her because she was trying to rent her room.
Miss Ong, who has finished her studies, wanted to rent her room out for the rest of the year and advertised on four different websites. The advertisement got a response straight away from a person who said she was overseas but keen on the flat and said her dad would get in contact with details on payment.
Soon after the first contact the ''father'' emailed Miss Ong asking her to set up an electronic transfer account so he could transfer two months rent.
Just when Miss Ong thought she had rented out her room she got an email from the ''father'' asking for $800 to be transferred so his daughter could buy a plane ticket, and he would refund the money when he paid the rent.
An official looking email was also sent saying money had been transferred, but was from an address which was obviously fake, Miss Ong said.
'' Being of the internet generation I Googled the father's name and the email address and searched Facebook for his daughter but found nothing.''
''I urge everyone to keep their eyes wide open and brains ticking; being $800 out of pocket is not great.''
NetSafe operations manager Lee Chisholm said flatmate and renting scams were one of the ways people were being targeted by scammers.
As well as scammers targeting rooms for rent, there were also scams which advertised a room or flat for rent. As with everything else done on the internet, people should be wary of anything which seemed strange, with scammers becoming more sophisticated, Mrs Chisholm said.
''During the past three years, we have seen this type of scam more and more. Whether that is due to more people reporting it or it's becoming more common, I don't know, but it is out there,'' she said.
Jake Wright, of Edinburgh Reality, said he had heard of the scam happening in other places but never in Dunedin.
''If a tenant is using the internet we ensure everything is done through us and no-one is giving any money to somebody who is not supposed to be getting it.''
---
Protect yourself from online scams
- Be wary of people wanting to rent a room without seeing it first, even if they claim to be overseas. Would you ever rent a room without looking at it?
- Be especially wary if you are asked to send money using a money wiring service like Western Union.
- Report any attempted fraud or suspicious emails to the website the scammer is using.
- There are similar scams which target people selling cars, giving to charities, looking for hotels and looking for investment money.
- Most online auction and listing websites have systems in place to detect any suspicious behaviour and will contact you.
- If you have been targeted by a scam you can report it at www.scamwatch.govt.nz or contact the police. 
---