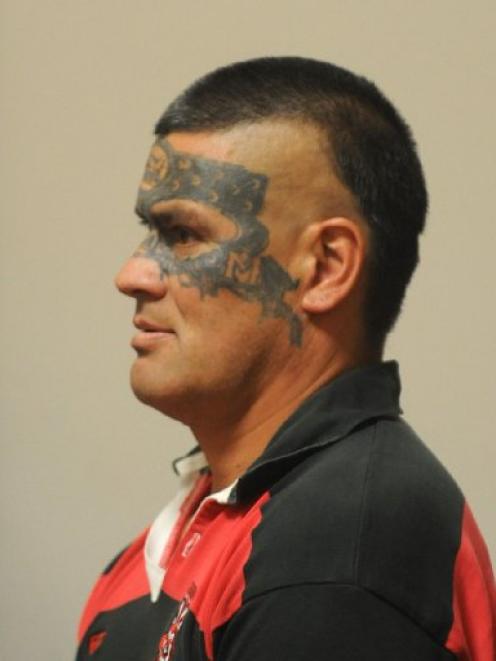 A Dunedin gang member on the periphery of the misappropriation of trust funds to buy cannabis has been sentenced to community detention and community work.
Jason Renata Kapa, 43, employed, was one of several Mongrel Mob Notorious gang members charged over the dishonest conversion by We Against Violence Trust trustees of $20,000 for an unauthorised purpose.
Kapa pleaded guilty in December and was yesterday sentenced in the Dunedin District Court to two months' community detention and 240 hours' community work.
Judge Michael Crosbie suggested it was time Kapa took stock of where his life was going and whether he wanted to keep offending. The offending by the defendant and others had been "at the expense of the New Zealand taxpayer", the judge said.
The defendant was one of four trustees of the trust which was registered with the Charities Commission, and received funding through Te Puni Kokiri and the district health board.
A police investigation last year revealed that trustees, including Kapa and the principal offender, Korrey Teeati Cook, 36, were involved in transferring $20,000 of the government-provided funds to personal accounts for use in buying cannabis to sell.
Counsel Alastair Logan said community detention and community work was the sentence recommended on the basis of Kapa's lesser involvement in the fraud. Kapa was one of the trustees able to authorise payments from the fund.
Crown counsel Richard Smith said the recommendation for a weekend curfew was in recognition of Kapa being in full-time employment. Probation did not want that employment disrupted.
Judge Michael Crosbie said Kapa had previous criminal convictions but the frequency of his offending was declining. He was a father, had started a full-time carpentry course and last year completed second year NCEA qualifications. He was "obviously a member of a gang" and it was time he looked at his life and where it was going, the judge told him.
On the charge that he and others, as trustees dishonestly converted $20,000 for an unauthorised purpose, Kapa was sentenced to two months' community detention, with a weekend curfew, and 240 hours' community work.
* Korrey Cook, the principal offender, was sentenced to a total of four years' jail for his involvement, three years and three months for cannabis dealing charges and an additional nine months for the criminal breach of trust.