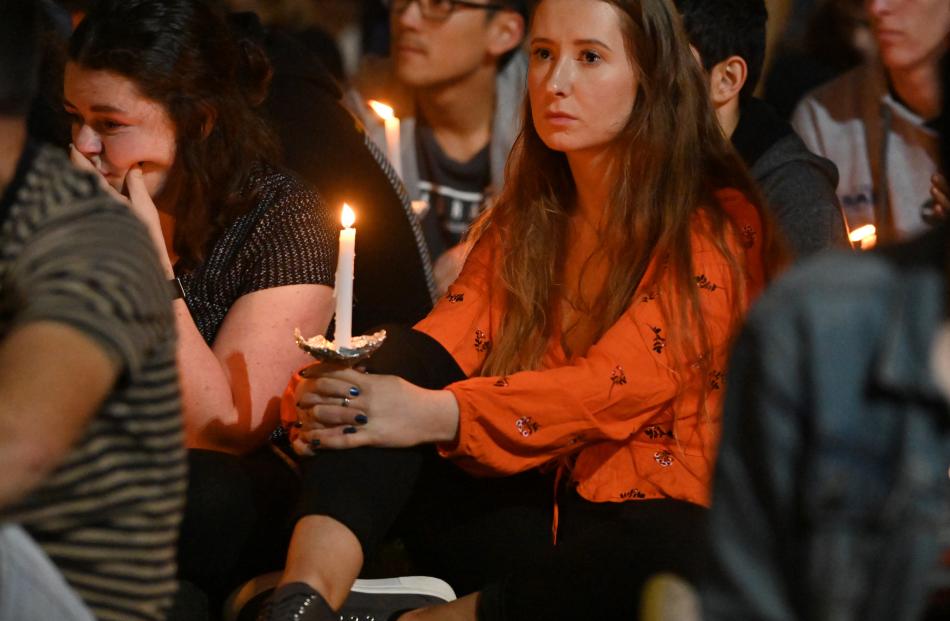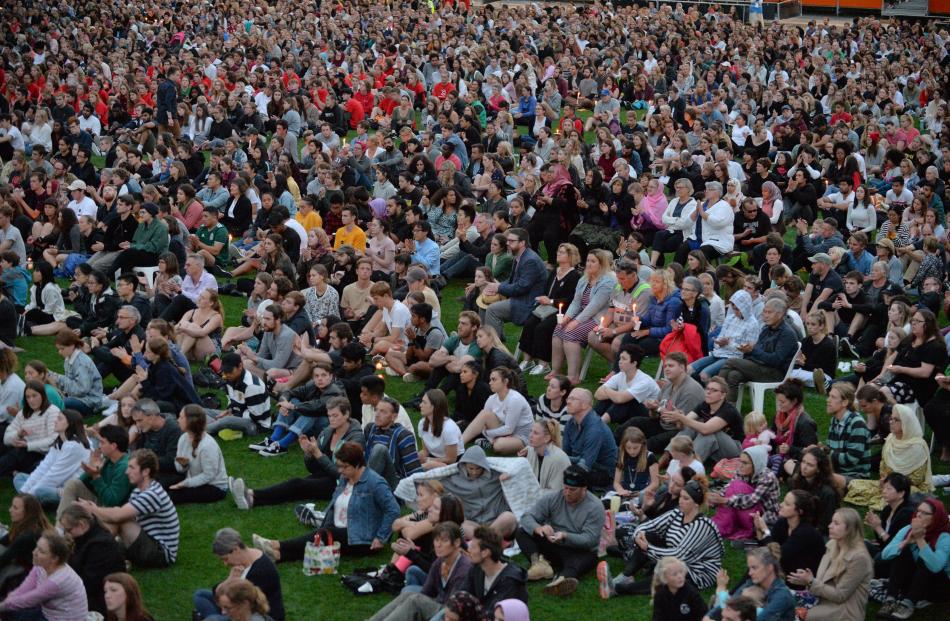 Tragedy became solidarity for a crowd remembering the Christchurch dead in Dunedin last night.
As thousands sat on the grass and seats of Forsyth Barr Stadium waiting for commemorations to start, people in the crowd spoke of feeling connected and hopeful.
Many non-Muslim women wore hijabs.
Thea Bailie-Bellew said she did so out of solidarity with Muslims.
"I didn't personally know anyone who died in the shootings, but if it was the other way around I would want people showing support for me."
University of Otago student Shireen Hasolkar said as a Muslim it meant a lot that others were showing fellowship in that way.
"It means you think of us as one and you want to show your support to the Muslim community.
"This, with the hijab, does not happen everywhere in the world. The support that the New Zealand community has shown doesn't happen everywhere else.
"Seeing this makes me feel happy to be a New Zealander, proud of our values."
Federation of Islamic Associations of New Zealand member Ali Al-Kawaji said he was overwhelmed at the support other New Zealanders were showing last night and in general.
"For your love, we are speechless.
"We couldn't believe that such a crime could happen, but then we had support from the highest in New Zealand to the youngest child."
St Clair man Warren Jowett said he was still in shock over the shootings.
"We're so sad that it's happened, but pleased to be in a city that cares.
"I think people are pleased to see people they know here and to learn they feel as we feel."