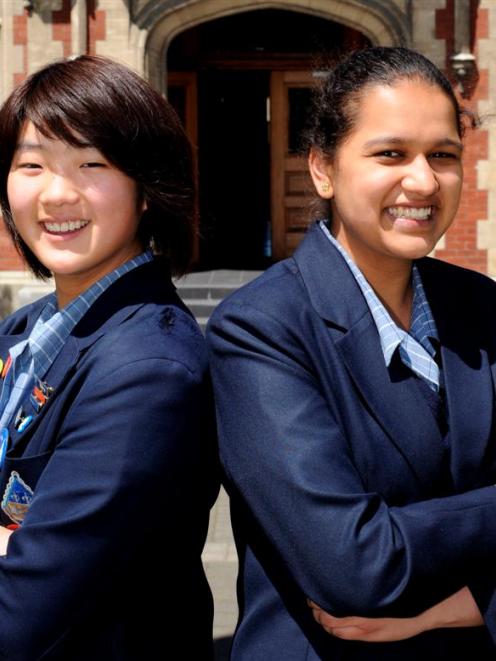 Two Dunedin girls are on a mission to give youth a voice.
Bokyong Mun and Revathi Nishtala (both 16) have recently returned from attending Save the Children's annual conference in Wellington, where they took part in its Child and Youth Council.
The experience inspired the Otago Girls' High School pupils to set up a branch of the council in Dunedin.
"We want to spread awareness and promote child advocacy," Revathi said.
Young people did not usually get a chance to have a say and present their views but the council would enable them to do that, they said.
Nationally, the council had set up the "value exchange" online to give youth the opportunity to express their opinions.
"We'd like to get more projects going to help in New Zealand."
Their attendance at the council meeting grew out of their involvement in the charity P3 Foundation's social enterprise competition.
The pair, with two others, developed a mentoring programme to help young women fulfil their dreams.
They made it into the finals of the competition and their work caught the attention of Save the Children.
The girls were the first young people from Dunedin to take part in the council.
"We've met a lot of people on the way and it's been a good way to meet other youth passionate about developing projects and getting real results," Bokyong said.