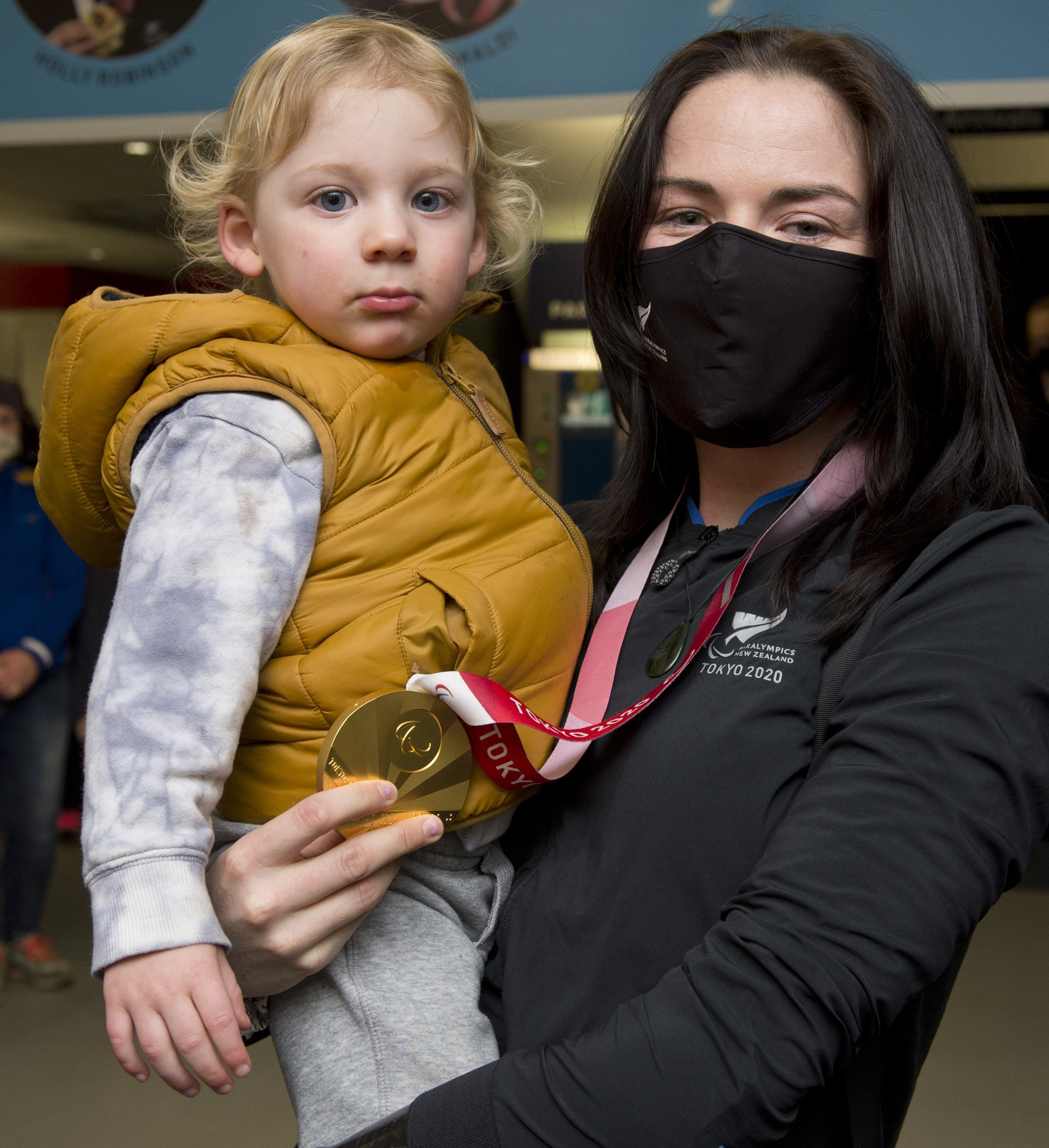 As far as birthday presents go, a Paralympic gold medal will take some beating.
Paralympic gold medallists Anna Grimaldi and Holly Robinson returned home to Dunedin yesterday evening after two exhilarating weeks in Tokyo, and two slightly less exhilarating weeks in managed isolation and quarantine (MIQ).
About 50 people turned out to Dunedin Airport to welcome the golden girls home, friends and family alike taking the chance to grab a hug and to find out just how heavy a gold medal is.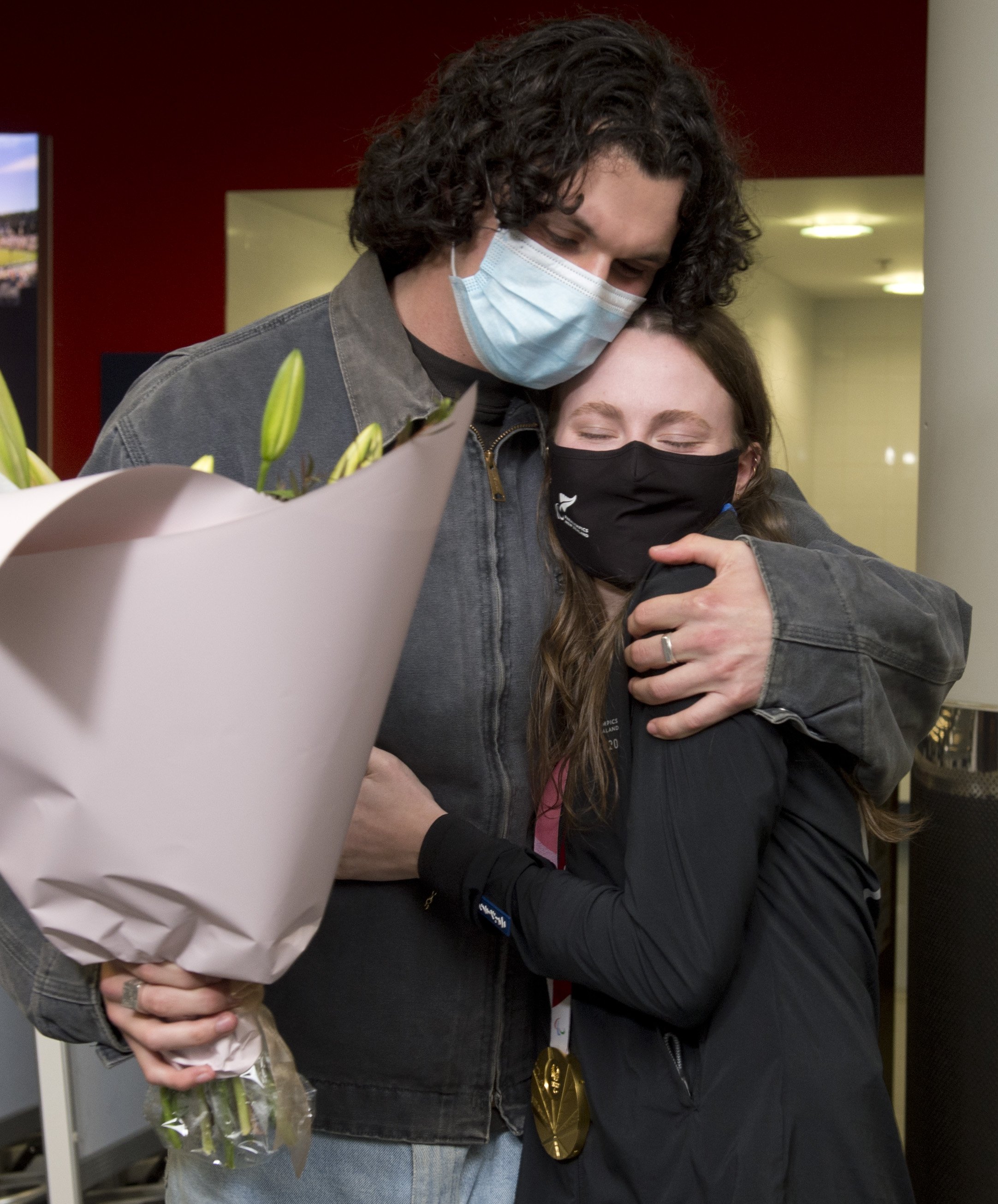 For Grimaldi, who won her gold in the T47 long jump, the fact that her homecoming day was also her father's birthday made the event that little bit sweeter.
What's more, the gold medal won at the Tokyo Games gave her an advantage in gift giving.
"A gold medal for his birthday — not too bad," she said.
It was fantastic to see the support at the airport, she said.
"These are the people that make this gold a reality — they are part of the support network and keep us being happy and healthy throughout the five years."
One of the best parts of winning medals was being able to share them with other people, she said.
The reality of a fortnight in MIQ made for an odd homecoming.
"It hasn't really felt like we've been in New Zealand yet ... so it's awesome that heaps of people have turned out."
Gold medal aside, father Tony Grimaldi said having his daughter home was a pretty good birthday present.
"It's lovely — it's nice just to give her a hug and congratulate her in person rather than doing it over the phone and on Skype."
Robinson, who won gold in the F46 javelin, said she was enjoying leaving MIQ behind her.
"Just to even see people at the airport today, I was like 'oh my gosh it's been like two weeks since I was around so many people'."
She had no immediate plans beyond a return to work next week — the Paralympian works as a teacher aide at Sara Cohen School.
"I'm really looking forward to seeing all the kids and seeing everybody, and then just having a little bit of a break from athletics and getting back into training in maybe a month and a-half."