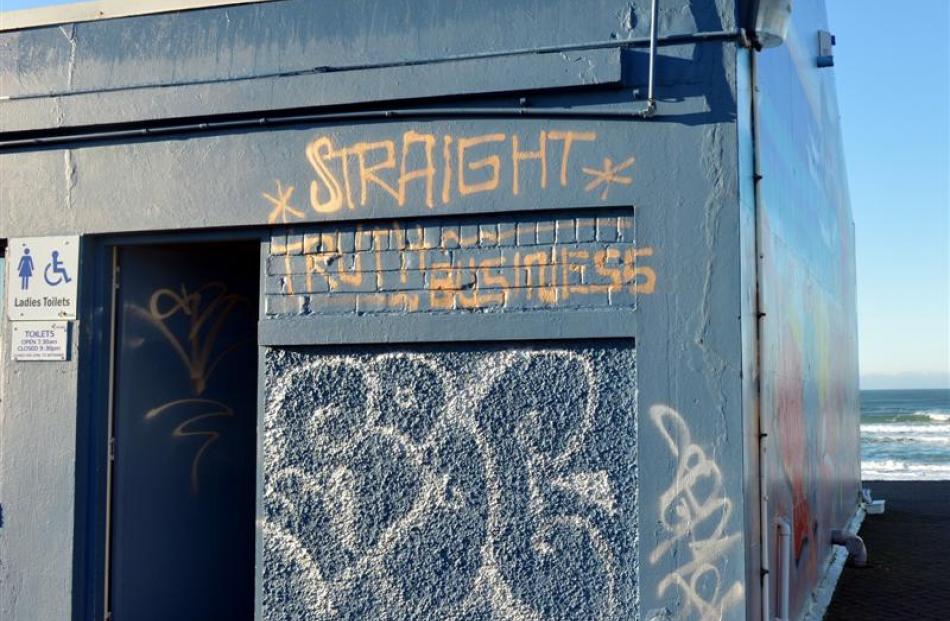 A graffiti attack on a St Clair building was the ''work of idiots'', the South Coast Boardriders Association president says.
The Esplanade clubrooms - on the sides facing the beach and playground - were covered in graffiti on Saturday night.
''It's a real shame,'' club president Craig Higgins said.
Police, along with the Dunedin City Council, which owns the building, had been notified about the graffiti, he said.
''It is just a ridiculous thing to be doing on the side of a large building like that in the middle of the beautiful Esplanade and the playground.''
''It is the work of idiots.''
He could not recall the building being tagged previously, but just in case ''we have a bucket of blue paint in our attic''.
A large mural on the side of the building was not affected, he said.