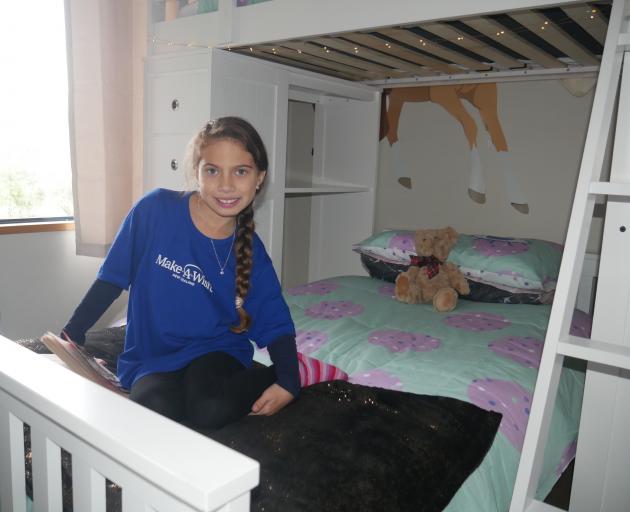 A simple wish has made one 8-year-old the "most happiest girl in the world''.
Last year Ariah Gillon-Smith wished for a bedroom makeover through the Make-A-Wish foundation and this month it came true.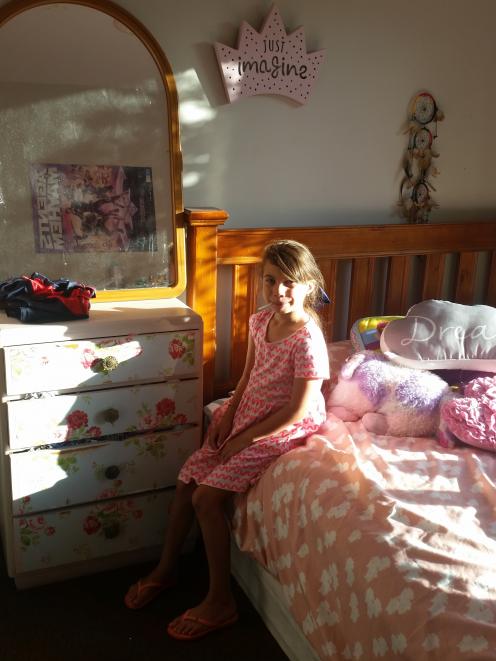 Ariah was born with a congenital heart defect called tetralogy of fallot (TOF), has asthma and was last year diagnosed with coeliac disease.
TOF is a defect that affects four parts of the heart which causes the blood entering and leaving the heart to mix.
Her mother, Sam Gillon, was told by another heart mum - a mother of a child with a heart defect - about the Make-A-Wish foundation, so they decided to apply.
"It was something for her to look forward to,'' Miss Gillon said.
"She got to make her wish. She was very, very happy.''
Earlier this month, the family went out for the day while the Make-A-Wish team worked its magic on Ariah's bedroom.
When Ariah arrived home, she was surprised to see her old room had been transformed and was decked out with most of the things on her wish-list.
"I was the most happiest girl in the world,'' Ariah said.
Items on her wish-list included a "cool loft bed'', a rectangular mirror, a TV, a PlayStation, a duvet for her bed and stickers on the wall.
Miss Gillon said the Make-A-Wish team had done an "amazing job''.
Miss Gillon found out about Ariah's heart condition during her 20-week pregnancy scan.
Ariah was born in Starship Hospital in Auckland and was quickly moved to the neonatal intensive care unit.
The family returned to Dunedin about a week later but were "in and out'' of hospital for the next few months.
Ariah was put on medication after she kept having "tet spells'', which are caused by a rapid drop in the amount of oxygen in the blood.
She had open heart surgery when she was 4 months old and will need a valve replacement in a few years.
JESSICA.WILSON @thestar.co.nz