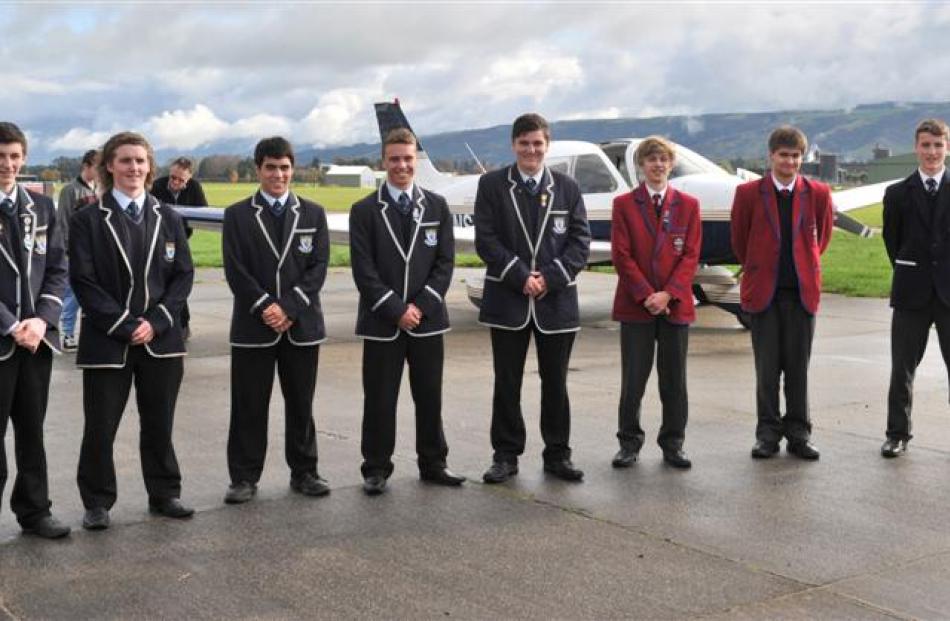 An aviation programme for year 13 pupils is continuing to take off in Mosgiel.
Otago Aero Club Gateway programme co-ordinator Greg Walsh said the programme was in its third year at the club and it gave pupils exposure to the aviation industry for two hours a week, for 10 weeks.
The ''school-funded'' programme included three half-hour flying lessons in a small aircraft, such as a Cessna 172 or Piper Arrow.
''They come away from flying with a big grin on their faces,'' Mr Walsh said.
On the programme, pupils visited aviation companies including Southair, Helicopters Otago, Dunedin International Airport and Air New Zealand, he said.
The programme this year had nine year 12 pupils from East Otago High School, Kavanagh College, King's High School and Otago Boys' High School.
Otago Aero Club training pilot Andrew Lord said 50 hours was the minimum flying time needed before sitting the test for a private licence.
''But most people don't sit the test until they've got about 55 or 65 [hours].''
Otago Boys' High School pupil Dylan Buttar-Scurr said he had completed nine hours of flying and he practised taking off and landing at the programme last week.
Dylan hoped to get his licence before he finished year 13 because he wanted to be a New Zealand Air Force pilot.
''It would be a pretty cool office.''