Tickets to the annual Hyde St keg party sold out online within two minutes yesterday morning.
Students snapped up general admission tickets as the Otago University Students' Association (OUSA) moved this year to sell more than 1100 online, after last year's sales attracted a large queue and left some disgruntled.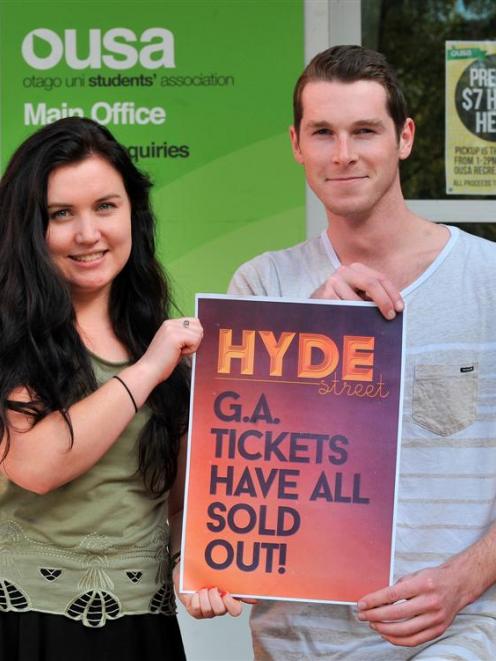 OUSA administration vice-president Ryan Edgar said the online sale suited students, with many securing the $10 tickets on smartphones.
Last week, Hyde St residents were given a code to register for tickets.
That resulted in 2382 sales secured by Monday for the 3500-capacity event, leaving 1118 tickets for general admission sales.
Sales proceeds will go towards the cost of running the event, including security, road closures and food.
Ticket holders get a wristband, which doubles as identification for anyone who gets into difficulties.
The party is on the day before the Duke and Duchess of Cambridge arrive in Dunedin on April 13 and one flat has adopted the theme ''Your Royal Hydeness'' for the annual event.