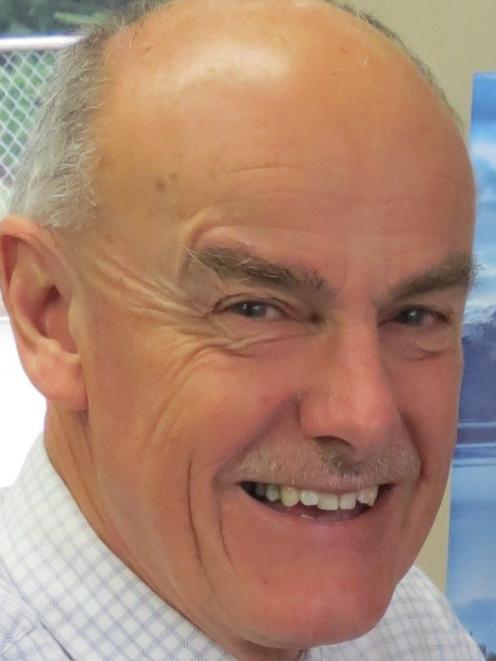 A 21% drop in international fee-paying pupils in Otago over the past five years means the local economy has lost over $3.39 million in earnings.
The number of IFP pupils is on a downward spiral again - dropping from 534 in 2011 to 421 this year - and is raising concerns it could hurt schools' finances.
It is estimated each international pupil contributes more than $30,000 to the local economy through school tuition, accommodation, school uniforms and school trips as well as personal spending.
Parents of IFP pupils who come to visit did the same through spending on flights, accommodation and other living expenses.
In 2011, IFP pupils injected more than $16 million into the Otago economy. That dropped to $12.63 million this year.
The figures reached a peak in 2003 with 703 IFP pupils in Otago schools, but plummeted in 2006 to 389 pupils - the lowest point in several decades.
Nationally, the numbers also hit a low point in 2006 with just 7204 IFP pupils in New Zealand schools, but since then the numbers have continued to increase, and this year reached 8566.
Bayfield High School acting deputy principal Paul O'Connor said the $30,000 figure was just a ''conservative'' estimate, and he believed in many cases IFP pupils could inject even more money into the local economy.
Mr O'Connor said much of the money brought into Bayfield by IFP pupils was used to pay for extra staffing.
But if IFP pupil numbers dropped too low, schools might not be able to provide extra teaching staff or extra learning opportunities for all pupils, he said.
Despite the region's downward trend, Bayfield's IFP numbers remained high.
He believed this was because the school had strong long-term relationships with agencies in other countries, and the school treated IFP pupils as people, not simply sources of revenue.
Overseas parents, pupils and their agents ''shop around'' when choosing a foreign school for their children to attend.
Mr O'Connor  said it was important to provide good homestays, excellent pastoral care, good academic results and a wide range of opportunities.
''They look in quite a lot of detail at each potential school, and each student that returns from a New Zealand school gives feedback to the agent. So there is a massive level of word of mouth."
Otago Secondary Principals' Association secretary Gordon Wilson believed several factors were influencing the figures. He said the IFP market was ''fickle'' and fluctuated in cycles.
''It is an extremely competitive market and the New Zealand dollar changes have not necessarily been that helpful.''
Mr Wilson said one of the major contributing factors was the struggling economies of source countries for IFP pupils - particularly Asia and parts of Europe.
If those economies were not doing well, parents were less likely to spend money sending their children to New Zealand for their education.
Another issue was Dunedin's location, he said.
''Unfortunately, we have to do a lot of work to promote Dunedin as an education destination because it requires one, if not two stops, to get here.
''There are no direct flights to Dunedin. That is always a factor for international students. Therefore, Auckland and Christchurch clearly have an advantage.''
Mr Wilson said the University of Otago, Otago Polytechnic, the Dunedin City Council and schools were working hard to promote Dunedin as a destination for education, from secondary leading into tertiary.
''That's what we are continuing to focus on.
''There are a number of contributing factors, and all of us in Dunedin have got to continue to work hard to market Dunedin as an excellent educational destination, which we know it is.
''But we've got to convince those people in India, China, Germany and South America.''