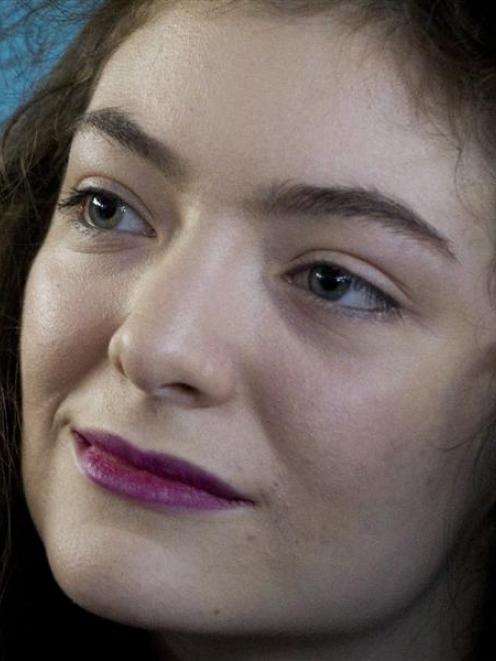 Chart-topping music sensation Lorde has confirmed what is expected to be a sellout show in Dunedin's Town Hall later this year - but that could just be the start.
The artist's promoters are already considering a second show in the city, and plans for a ''much bigger'' concert at Forsyth Barr Stadium - featuring an as-yet-unnamed artist - are also close to being revealed.
The events were the first signs of success stemming from a new approach by Dunedin Venues Management Ltd, which runs both venues, chief executive Terry Davies said yesterday.
DVML had moved away from chasing individual artists and instead opted to partner with international music promoters Frontier Touring and Dainty Group, both based in Melbourne, he said.
Frontier Touring, headed by Michael Gudinski, was involved with Lorde's New Zealand tour but was also organising Australasian tours by top acts including the Rolling Stones and the Eagles.
Dainty Group, headed by Paul Dainty, was organising tours by Queen (with Adam Lambert), Katy Perry and Kenny Rogers.
No contracts had been signed, but, as part of the new approach, both companies' production teams had visited Dunedin in recent weeks for three-day tours of the city and its facilities, he said.
That included visiting the stadium, but also talks with University of Otago staff, hotel operators, airport officials and other parties.
The aim was to build the promoters' trust in what the city could deliver, and secure more headline acts for the stadium and the city's other venues.
That included the town hall but also involved the university, which used the stadium for smaller O-Week concerts.
''And we will see the fruits of that moving forward.''
''The industry's a bit old school. Certainly, you sign contracts when you get to the detail [of individual shows] but this is about understanding each other's business, and a relationship, and trust.''
The first sign of the new approach bearing fruit was securing Lorde's Dunedin show, Mr Davies said.
Lorde would also perform in Christchurch, Wellington and Auckland as part of the tour, but had chosen Dunedin's town hall for a more ''intimate'' show in front of up to 2200 fans.
A second Dunedin show was being considered - subject to the artist's approval - if the first was a sellout, Mr Davies confirmed.
The first Dunedin show would be staged on October 29. Tickets costing $91 plus fees would go on sale via the Ticketdirect website from 9am on September 1.
Mr Davies agreed the town hall was a better choice for the show than the stadium.
''If she plays a stadium, you do lose that intimacy,'' he said.
However, DVML was also hoping to announce next month a stadium concert, to be staged in the first half of next year.
He hinted it would be ''much bigger'' than the town hall shows.
Dainty announced yesterday Miley Cyrus would perform in Auckland on October 8.