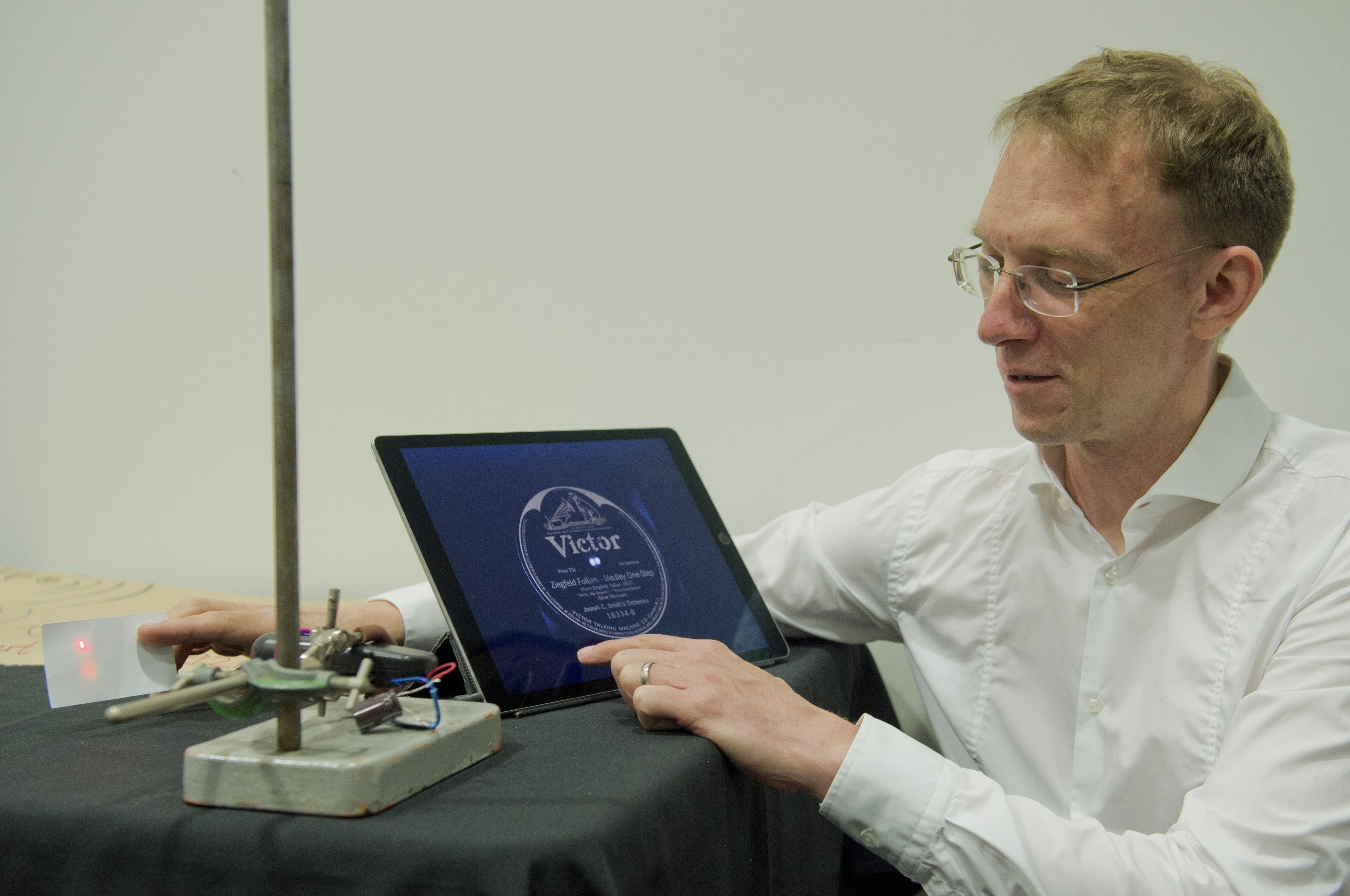 Physics, photonics and quantum technologies sound like pretty heavy topics for most people to absorb.
So Dunedin researchers broadcast some light music to make things a little more palatable during their demonstration and discussion about the quantum future of communication at Toitu Otago Settlers' Museum yesterday.
The music - Hello, My Dearie - was broadcast using lasers.
It was the first song sent over the radio waves by University of Otago physics lecturer Professor Robert Jack in New Zealand's first radio broadcast which was sent from Dunedin 100 years ago yesterday.
The Dodd-Walls Centre of Photonics and Quantum Technologies (DWC), hosted by the University of Otago, continues to lead the way with next-generation communication technology.
Otago physics and DWC principal investigator Associate Prof Harald Schwefel is working on frequency-comb technology which splits one frequency of light into many bands.
''Currently, light is used to send data through the internet,'' he said.
''It uses 100 different lasers that are all tuned in different frequencies.
''We've worked on making a frequency comb, which is basically just one laser, but it has laser lines equally spaced, so it could easily replace 100 individual lasers.
''Then you have just one device that needs to be stabilised and cooled and protected.''
Prof Schwefel said that could drastically reduce the energy needed to send information — including video-calling — over internet optical fibre cables.
About 10% of the world's total electricity consumption was used to power the internet, and it was predicted to hit 20% by 2025, he said.
DWC director and Otago physicist Prof David Hutchinson said the cutting-edge physics research being conducted in Dunedin would not only reduce the monetary and environmental cost of running the internet while improving connectivity, it would also place New Zealand in an excellent position for the next quantum revolution which could see potentially perfectly secure communication and greater information processing power.
The duo were among a team of DWC quantum information experts and University of Otago physics researchers at yesterday's demonstration and discussion.