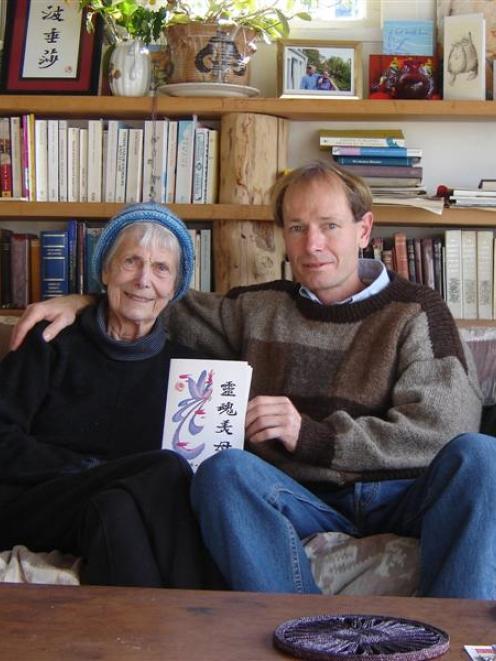 A man has been charged with the attempted murder in 2006 of his cancer-suffering mother, Dunedin doctor and psychiatrist Patricia Davison, who worked under the name Ferguson.
Peter Sean Romeo Davison (known as Sean), who lives in Cape Town, South Africa, appeared in the Dunedin District Court yesterday seeking bail changes.
He first appeared in court on Friday, but details of his identity were suppressed until today. Davison (48), a professor of biotechnology at the University of the Western Cape, released a book in June last year called Before We Say Goodbye, detailing the time he spent in Dunedin with his mother in the last months of her life.
She was diagnosed with terminal cancer in 2004, dying in October 2006, aged 85.
When the book was released, Davison said it was deliberately ambiguous about his mother's final moments.
"The book doesn't make it particularly clear deliberately, because that's not the message of the book.
I didn't want to detract from the desire to stimulate debate [about voluntary euthanasia].
"So it's not clear and there's no need for it to be clear."
However, Davison, who was born in Auckland, admitted to the Herald on Sunday in July last year he had given his mother a lethal dose of morphine.
He told the newspaper he had no regrets about what he did.
"I did the right thing. The compassionate thing."
His mother repeatedly asked him to help her die while he was caring for her, and she unsuccessfully attempted suicide by starving herself.
In a leaked copy of the original manuscript of the diary, he said she died hours after he gave her "a lethal drink of crushed morphine tablets" dissolved in water.
"I held it in front of her and said, 'If you drink this you will die'.
I really wanted to be so absolutely sure that there was no hesitation.
"She answered, 'You're a wonderful son'."
The passage, verified to the Herald on Sunday as authentic by Davison, was left out of the published book.
Judge Alayne Wills, of Tauranga, yesterday remanded Davison for a pre-committal hearing on November 16.