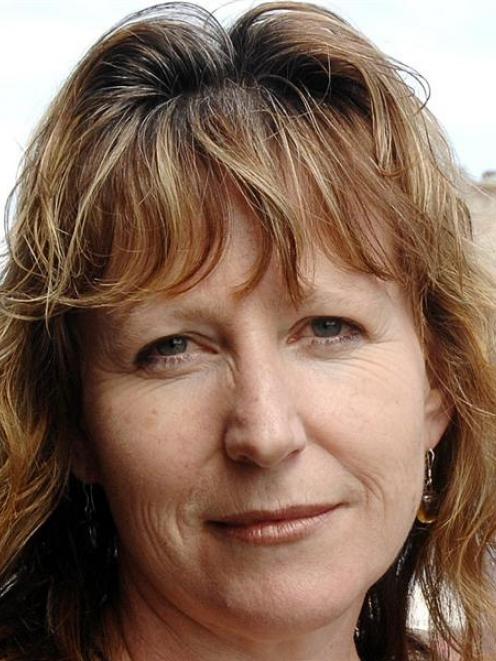 Concerns about the level of policing in and around Mosgiel will be raised with Police Minister Anne Tolley.
Dunedin South Labour MP Clare Curran said there was a serious resource issue within the police force and a particular lack of resources for Mosgiel.
She planned to question Mrs Tolley about it, and also scheduled a meeting in Dunedin with Southern Police District commander Superintendent Andrew Coster.
''I'll be putting questions to the minister, who has to be accountable for the resourcing issue,'' she said.
Ms Curran became concerned about the level of policing in Mosgiel after it was revealed no officers were working in the area on Saturday night.
Consequently, no officers were dispatched to Waipori when a resident called 111 after hearing dozens of gunshots near his home about 2.30am on Sunday.
The resident, Richard Mathias, was concerned for his safety and that of his neighbours, particularly as the gunshots came 10 days after the fatal St Leonards shootings.
Dunedin police justified the lack of physical response to the incident, as information at the time indicated the perpetrators had left the scene and there was no immediate threat.
If an officer had been working in Mosgiel, they would likely have responded to the call.
Dunedin officers were busy with other incidents at the time, and did not consider the call a priority.
Ms Curran said police should not be put in a position where they had to weigh up genuine emergency calls in order to decide which warranted attention with the limited resources available.
''The decision not to attend the Waipori incident was a judgement call made on a lack of resources. When a New Zealand citizen makes a 111 call out of genuine concern and it's not responded to because of a lack of resources, that's a serious issue,'' she said.
Ms Curran said a source ''close to Dunedin police'', whom she would not identify, told her there had been a serious resource issue at Mosgiel for ''some time''.
She wanted to know how many times the Mosgiel police station had been unmanned overnight, and whether that was likely to happen again.
Dunedin Clutha Waitaki area commander Inspector Greg Sparrow said the public could be reassured staff levels in Mosgiel had remained the same ''over a number of years''.
Police said it was rare to have no-one working in Mosgiel overnight.
''Mosgiel station is normally staffed overnight with a small number of staff. Cover is generally provided from Dunedin when required and Mosgiel also provides additional resource for Dunedin when necessary,'' Insp Sparrow said.
Police would continue to work in partnership with the Mosgiel community to prevent and reduce crime and crashes in the area, he said.
Mosgiel Taieri Community Board chairman Bill Feather said the community in general was satisfied with the policing of the area.
Mr Feather, chairman of the national council of Community Patrols New Zealand, said he understood the difficulties police faced in ''stretching the resources they have''.