The Ministry of Social Development is open to working with Dunedin agencies concerned a lack of affordable housing in the city was close to crisis point.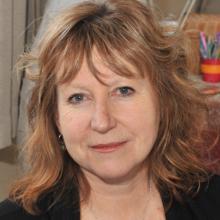 This comes after a group of social agencies, including the Salvation Army and Presbyterian Support, agreed to a statement saying the situation was reaching or had reached ''crisis point''.
The group, led by Dunedin South MP Clare Curran, called for a city meeting focused on identifying the extent of the problem and finding short-term solutions.
The ministry's deputy chief executive, housing, Scott Gallacher, said it was open to taking part in such a meeting.
''We are always open to talking to any groups on social housing matters, including their concerns or suggestions
''That's why we were in Dunedin earlier this month when we spoke to a broad range of local organisations about emergency and social housing, and plans to increase supply,'' Mr Gallacher said.
The ministry accepted demand for social housing was increasing in many parts of the country, including Dunedin, and was already acting to meet the extra demand.
''We were in Dunedin just a couple of weeks ago to discuss possible solutions with representatives from 24 organisations, including the Dunedin Night Shelter Trust, Presbyterian Support, The Salvation Army, Dunedin City Council and others.
''Local councils, including city mayors, are particularly important partners and we welcome any support they may be able to offer.''
It was working to secure an extra 40 social housing places in Dunedin by 2019-20, which would be a mix of one and two-bedroom properties,
It had contracted an extra 12 transitional housing places and was working with providers to secure an additional 10 places by the end of the year.
''These transitional places will provide almost 90 Dunedin families each year not just with a warm, dry place to stay, but with wrap-around support services for up to 24 weeks to help them secure longer term accommodation.''