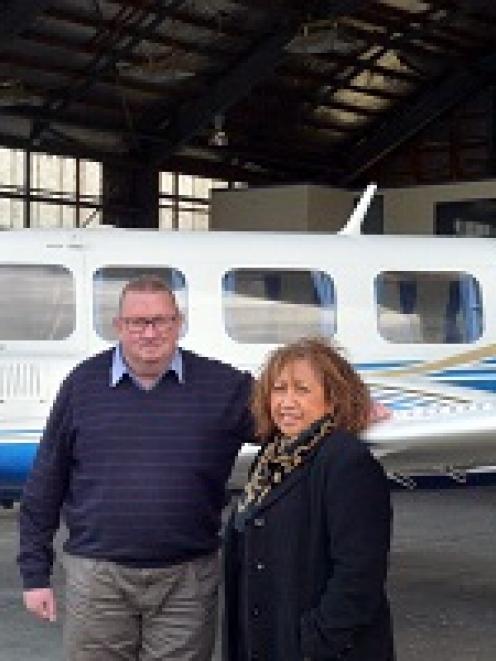 A new ''interim'' plane for Mainland Air would boost seat numbers on the Oamaru-Christchurch route, with the company now eyeing up an even larger aircraft.
The 10-seater twin-engine Piper Chieftain arrived to a traditional water cannon welcome at Dunedin International Airport on Friday.
The 30-year-old aircraft, which was also used as an executive plane in Hamilton, was sourced from Air West Cost for a ''fair price'', Mainland Air owner/operator Philip Kean said.
The Oamaru-Christchurch route was currently serviced by a five passenger aircraft, but its popularity resulted in the company buying ''this interim machine'', he said.
''I want to make it really work with this one. And if that is the case we will move to a 14-seater, if the demand is there.''
He said the company also regularly flew to Invercargill and Alexandra, but in regards to other potential routes, ''there is nothing else''.
''Oamaru-Christchurch is a good route and we have been asked to do Christchurch-Wanaka, and Oamaru-Wellington.''
Mr Kean said Dunedin was well serviced for domestic flights, and ''you just can't compete''.