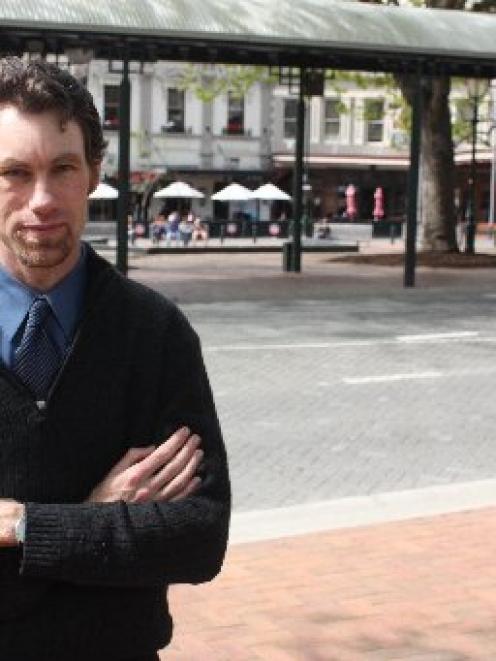 The man operating the Dunedin night bus service says he has bookings for this weekend, and will be back doing what he points out it has been his legal right since July last year.
Dunedin civic and government organisations involved say they won't be taking any action on the issue, but one recent taxi industry member says with an All Blacks test in the city, the tension might ramp up.
The Otago Daily Times reported yesterday that a rock was thrown through the window of Dunedin operator Andrew Rutherford's Night Bus last Sunday.
That followed tension between Mr Rutherford and some taxi drivers, angry he was parking near, and sometimes on, taxi stands.
Retired driver Rob Donaldson, who picks his taxi-driving daughter up after her shift and has seen the problem, said the bus should not park less than 20m from a taxi stand.
Mr Rutherford was loading passengers on the taxi stand, and ''shouldn't be there at all''.
''It's going to cause havoc tomorrow [Saturday] night,'' Mr Donaldson said.
''You just don't go on to a taxi rank.
''He should be on a bus stop.''
Dunedin City Council senior traffic engineer Ron Minnema said the issue was parking related, but what operators did on those parks was a New Zealand Transport Agency (NZTA) issue.
The NZTA yesterday said it would ''monitor'' the situation, but was not planning action.
Council parking services team leader Daphne Griffen, asked if her department was planning any action, said: ''No''.
Mr Rutherford said taxis dropped fares off at bus stops and taxi drivers had not got used to the Land Transport Management Amendment Act, that had made his operation legal.
Mr Rutherford said the transport industry was more inclined to illegal behaviour, because it was more territorial.