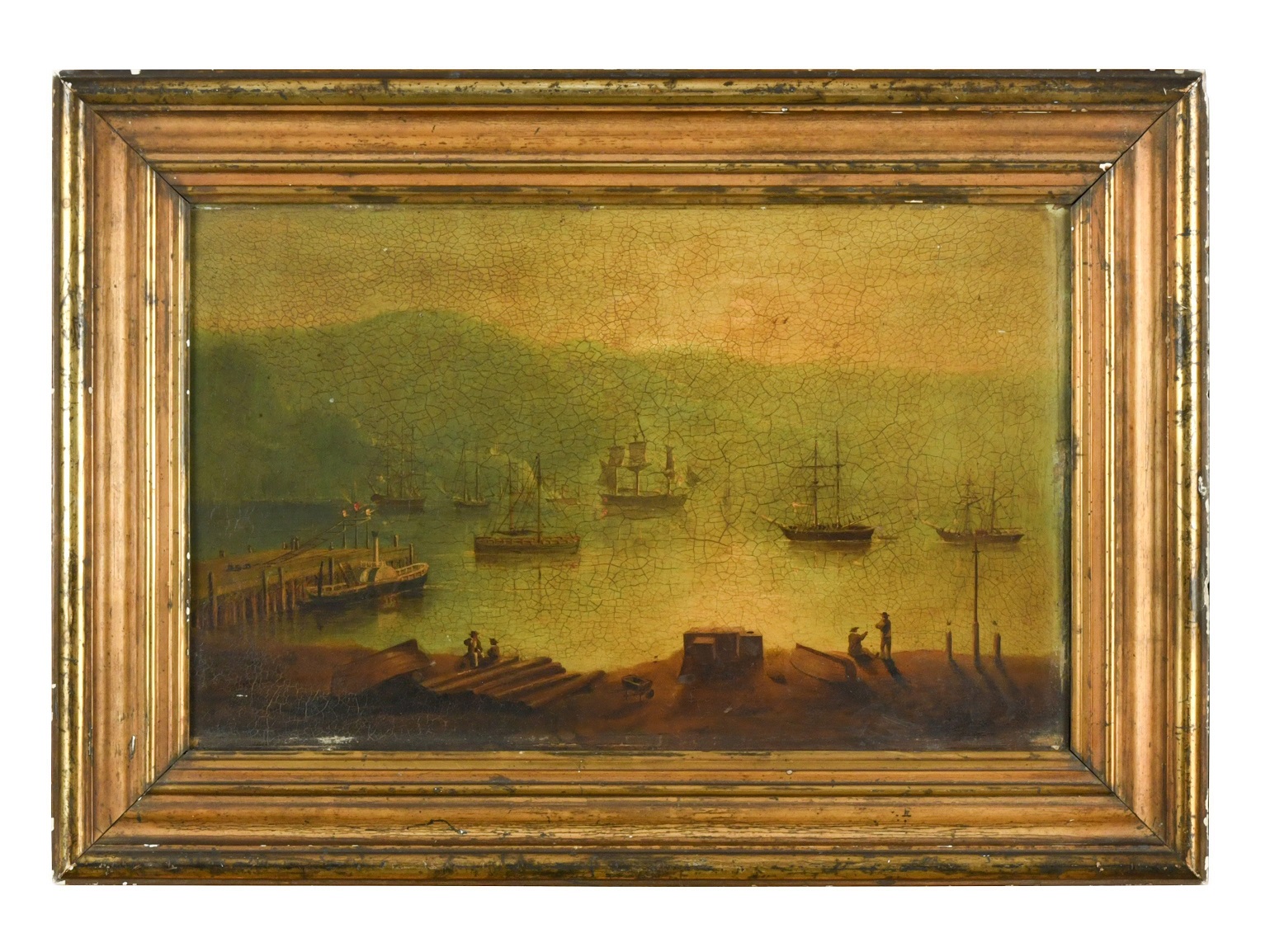 A mid-1800s painting of Port Chalmers by an unknown artist has been sold at auction in the United Kingdom for more than two and a-half times its official valuation.
The old painting showed Otago Harbour at Port Chalmers, a wharf with lamps, sailing ships and one of the old paddle steamers which used to ply the route between Dunedin and the port.
It went under the hammer at Cheffins Fine Art Auctioneers in Cambridge on Thursday, and was described as "an exceptionally rare and early view of the first British settlement at Otago Harbour, New Zealand".
Cheffins old master painting head Patricia Durdikova said it was valued at £1500 ($NZ2900), but it sold for £3800 ($NZ7402) to a United Kingdom-based private collector — despite it needing significant restoration work.
"We weren't surprised by the final result of this painting as we had a deluge of pre-sale interest and were inundated with queries and phone calls about it in the run-up to the auction.
"There were numerous bidders all competing for it, many who were from New Zealand and collectors based in the Port Chalmers area, which was to be expected."
Port Chalmers Historical Society president Brian McCormack was thrilled the previously unknown work had surfaced, because it showed a rare piece of New Zealand history, but was disappointed it was not able to be bought by a New Zealander.
"It's a shame it didn't end up in local hands."