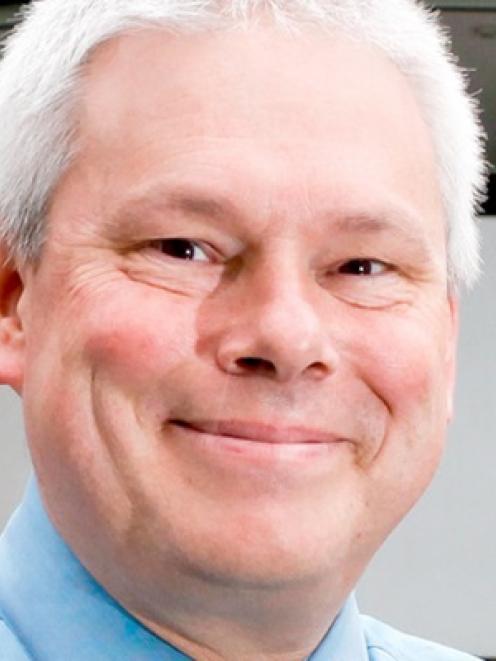 O
tago Museum director Ian Griffin has become the first person from the museum sector to win the Prime Minister's Science Media Communication Prize.
A self-described evangelist for astronomy and the night sky, Dr Griffin received the $100,000 prize from Prime Minister John Key at Te Papa in Wellington yesterday.
Another southern winner was Tania Lineham, who was awarded the $150,000 Science Teacher Prize. Ms Lineham leads the science department at James Hargest College, in Invercargill, and has introduced science courses for pupils intending to take up trade apprenticeships.
Dr Griffin (49) said he gained considerable ''personal encouragement'' from his award, but it was also ''recognition of what we're doing as a museum''.
The prize was also likely to contribute to the museum's future, and could indirectly help secure future funding and other support, he said.
The outcome was also positive for all of the country's museum sector, given he was the first person from that sector to win the award.
English-born Dr Griffin is an honorary research fellow at the University of Otago's physics department, and has 25 years' experience as a researcher and leader of institutions that champion science.
He has also discovered several asteroids, and authored 20 research papers that have appeared in scientific journals.
He writes a weekly astronomy column in the Otago Daily Times and shares science information with more than 3800 followers of his twitter account.
Under his leadership, science communication has become a key focus for the Otago Museum.
The museum is investing more than $3.5million in the next two years to create what he calls ''one of the best public science engagement facilities in the world''.
Receiving the prize came as ''important recognition'' that the country's museums were also ''critical nodes'' in the national science communication infrastructure, he said.
Dr Griffin is passionate about the potential for Otago to become a night sky tourist destination.
The top prize of $500,000 was awarded to a team of Auckland University professors whose bone research has saved billions of dollars internationally in reduced prescription costs, award organisers said.
Studies by Distinguished Prof Ian Reid and Associate Profs Mark Bolland and Andrew Grey, of Auckland University's School of Medicine, had revealed the ineffectiveness of treating osteoporosis with calcium and Vitamin D.
Other awards were: MacDiarmid Emerging Scientist Prize $200,000, Dr Alex Taylor, of Auckland University; Future Scientist Prize, $50,000, Georgia Lala (18), of Auckland's Diocesan School for Girls.