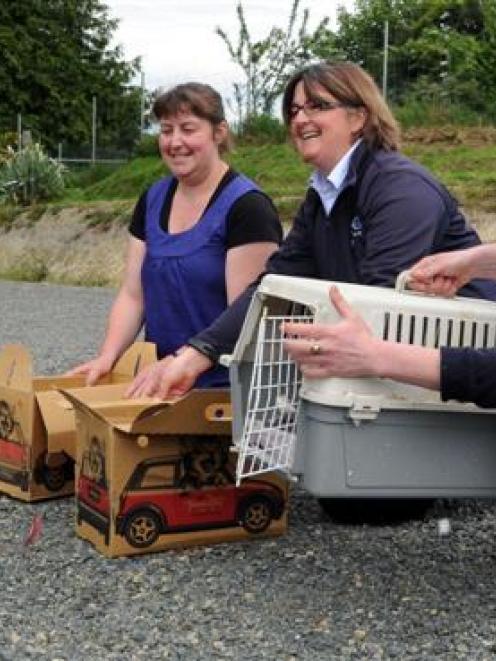 Project Kereru's Nic Hurring, (left) SPCA Otago executive officer Sophie McSkimming and SPCA vet nurse and animal attendant Lisa Gerard release wood pigeons (kereru) on the SPCA's grounds at Opoho this week.
Ms Hurring had rehabilitated the native pigeons after they were handed in to the SPCA with injuries including one (pictured) which had significant wounds probably from hitting a window and then being grabbed by a dog, she said.
''It had terrible wounds on its wings.''
It had spent two months in the project's aviary recuperating. The other two also had impact injuries from hitting windows and had spent a month recovering in the aviary with one even laying an egg, which was very unusual, she said. It was not viable. Six wood pigeons remained in the aviary recovering mostly from impact injuries.