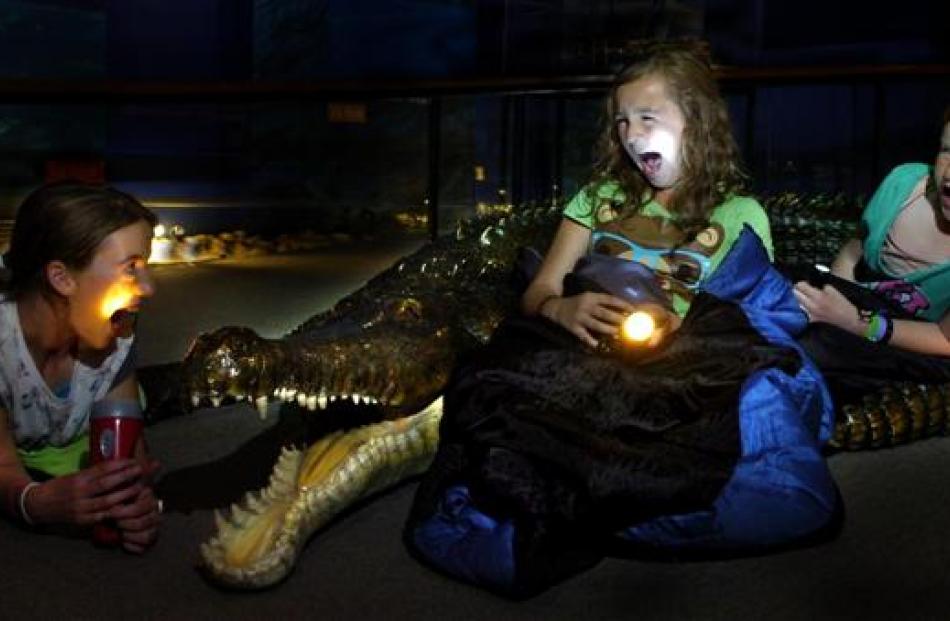 The Otago Museum is maintaining an extensive education programme for school pupils throughout Otago, despite a recent reduction in Ministry of Education funding.
The number of full-time Learning Experiences Outside the Classroom (LEOTC) teaching staff based at the museum had fallen from three to two as a result of a cut in funding when the museum's contract with the ministry was recently renewed, museum officials said.
Asked about other aspects of the changes, museum exhibitions, planning and development director Clare Wilson said several details of the contract were confidential.
Museum officials said the museum would continue to operate an extensive LEOTC service, including its popular programme involving sleep-overs at the institution.
A group of school pupils from Tokanui School, Southland, late this week became the latest youngsters to take part in a sleep-over at the museum.
Teacher Sue Poole, who accompanied the 21 pupils to Dunedin, said Tokanui pupils had been visiting the museum for a decade because it had proved a great experience.
She was impressed by the way the museum presenters had tailored the educational experience to suit the young visitors.
Museum figures show 5795 pupils and accompanying adults attended LEOTC programmes at the museum in the seven months to the end of January, down from 7241 on the comparable period in the previous financial year.
• The Otago Settlers Museum's LEOTC contract was also recently renewed.