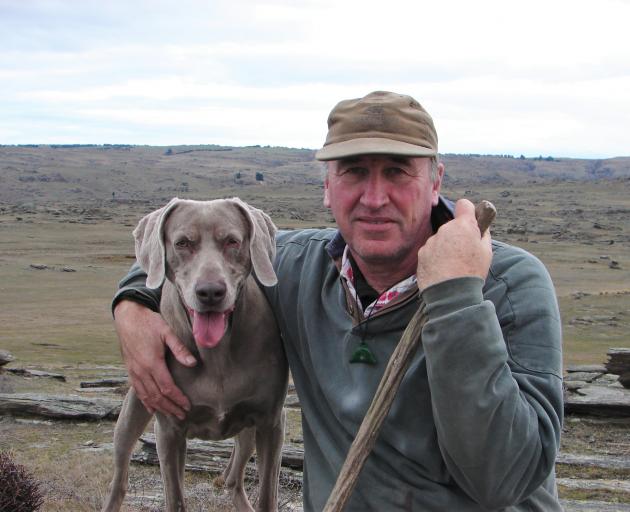 A driving force behind the Otago Central Rail Trail is set to saddle up on the Strath Taieri Community Board for the first time.
Robin Thomas is one of three new faces on the board.
The other two new board members are Leann McLew and Blair Dale, who join incumbents Jock Frew, Mark O'Neill and Barry Williams.
Mr Thomas owns properties in Kenmure and Sutton.
The 20ha block in Sutton on State Highway 87 was called "Elsewhere'', a place to take a break from life in central Dunedin.
The Strath Taieri area was "cool and unique'' and was undervalued by most of those living outside it.
He retired as the Department of Conservation's (Doc) Coastal Otago area manager in 2011.
When working for the department he developed the original concept for the cycle trail and helped make it a reality.
"I had to find the ways and means of making it work.''
He now works as the Coastal Otago representative for the QEII National Trust .
The trust works with landowners to help protect areas of high conservation or environmental value.
When asked his stance on the future of Foulden Maar - a 23-million-year-old crater lake containing large deposits of diatomite - he said people should wait until Plaman Resources, the company who once had a controversial plan to mine the site, went through its liquidation process.
The privacy of the landowners of Foulden Maar should be respected.
"Once that process is worked through there will be more opportunity for public discussion and debate.''
He had personal views on the topic but he declined to share them: "My role on the board is to represent the community's views.''
As a new board member he would work to get the community identifying issues, floating ideas, expressing opinions and invite open discussions.
"I'm really keen to make sure there is a really good conjugate between the wider community and the board.''
He wanted the board to use social media more to raise the profile of the area and to engage with the community.
In an article in The Star last month about the board being appointed without entering an election race, Mr Dale said a big issue for the district was its infrastructure and its failure in Middlemarch during flooding in November last year.
Ms McLew could not be contacted before deadline.
SHAWN.MCAVINUE @thestar.co.nz