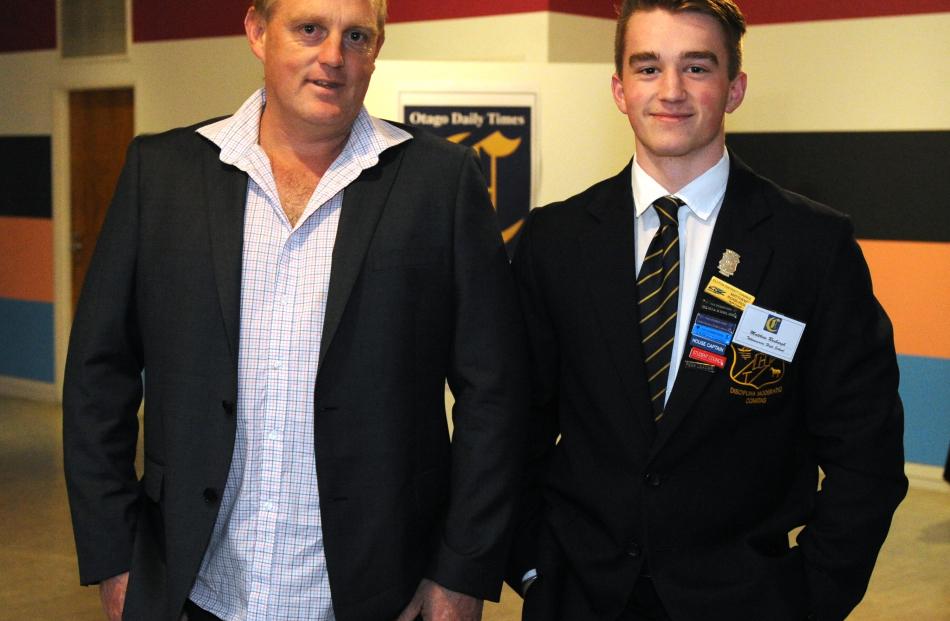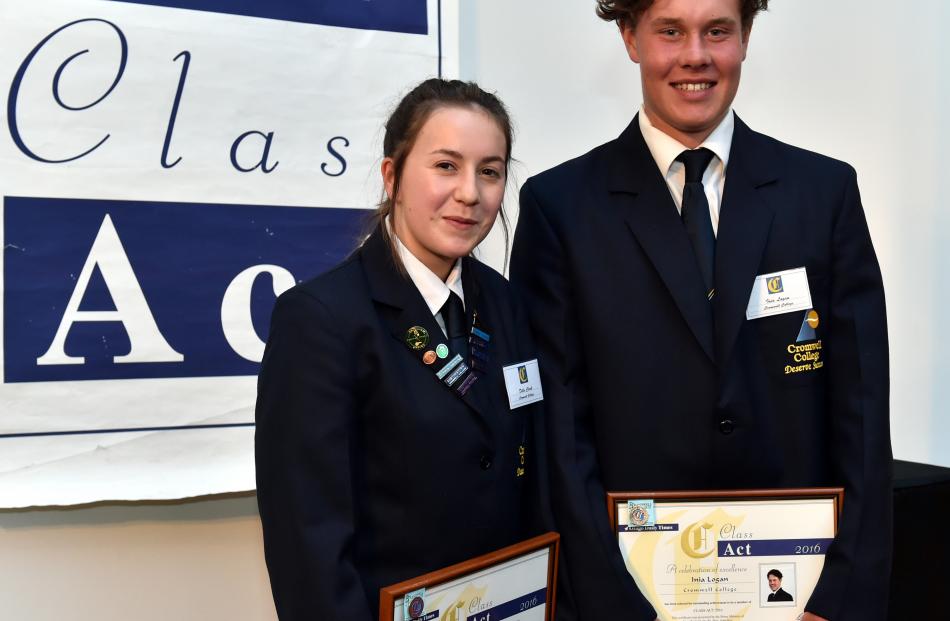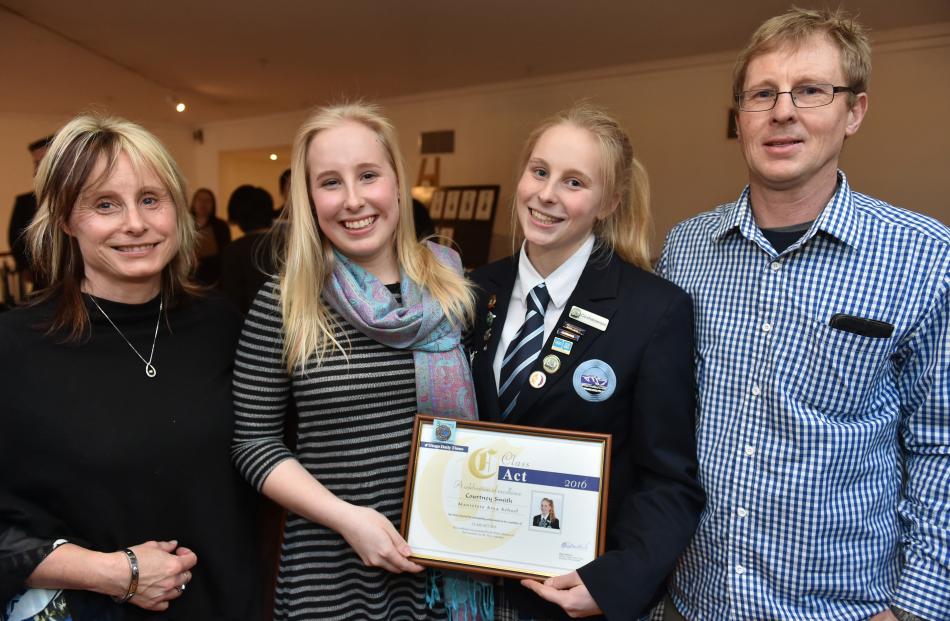 Prime Minister John Key praised the 57 pupils from 29 secondary schools during the 2016 Otago Daily Times Class Act awards ceremony at the Dunedin Public Art Gallery yesterday.
He described the recipients as "talented, inquisitive, articulate and outward thinking".
"I think New Zealand is in great hands when you look at the young people who are here."
He had attended every Class Act ceremony since becoming prime minister eight years ago, and former prime minister  Helen Clark had been to the first nine ceremonies.
"In 17 Class Acts you've had two prime ministers; if this was Australia ... " he joked to the 200 people at the ceremony.
Mr Key said he valued the Otago Daily Times initiative showcasing the talent of young people.
"I can't think of anything I've been to eight years in a row ... but I wanted to come every year, as I'm sure Helen Clark did, because we wanted to celebrate young people and we want to send a message they are doing really well."
Mr Key told the pupils how ability counted for something but attitude counted for more and he encouraged them to back themselves and work hard.
Otago Daily Times editor Barry Stewart said Class Act began because the newspaper believed excellence needed to be encouraged.
"We believe New Zealand needs to encourage its citizens to set goals, to persevere, to achieve, to want to do their best."
He encouraged recipients to "continue to aim high — you are leaders of tomorrow".
University of Otago deputy vice-chancellor Prof Richard Blaikie quoted former South African president Nelson Mandela's perception of education as the greatest weapon available to change the world.
"You are now poised to take the next steps needed to fully arm yourself with the educational resources you need to be future leaders and world-changers," Prof Blaikie said.
At the ceremony, Antony Criglington, of Tapanui, took a cardboard cutout of his daughter, Blue Mountain College year 13 pupil Arna Criglington, to accept the award from Mr Key.At the time, Arna (17) was flying to the International Youth Science Fair in Bangalore, India.
On stage, after Mr Criglington told Mr Key where his daughter was, the prime minister replied: "Namaste" (hello in Hindi).
Mr Criglington said he was ''immensely proud'' of his daughter.
"She's an all-rounder."
Arna aspired to follow in the footsteps of her grandfather, Peter Rodwell, a doctor in Oamaru, Mr Criglington said.
Queen's High School pupil Juliette Bernard (17), of Dunedin, said it was "surreal" getting the award from the Prime Minister.
St Hilda's Collegiate School pupil Kaya Fukushima (17), of Dunedin, said getting the award from Mr Key was "intense" and enjoyable.
The 2016 award winners now join the ranks of the 952 other Otago school pupils who have won Class Act awards since they were established in 2000.
This year's Class Act award recipients will receive an automatic entitlement to a University of Otago scholarship for 2017.
All Class Act recipients will receive a minimum of $6000 through the Otago Leaders of Tomorrow Scholarship and for anyone who is dux of their secondary school, the value of the package will increase to a minimum of $9000.