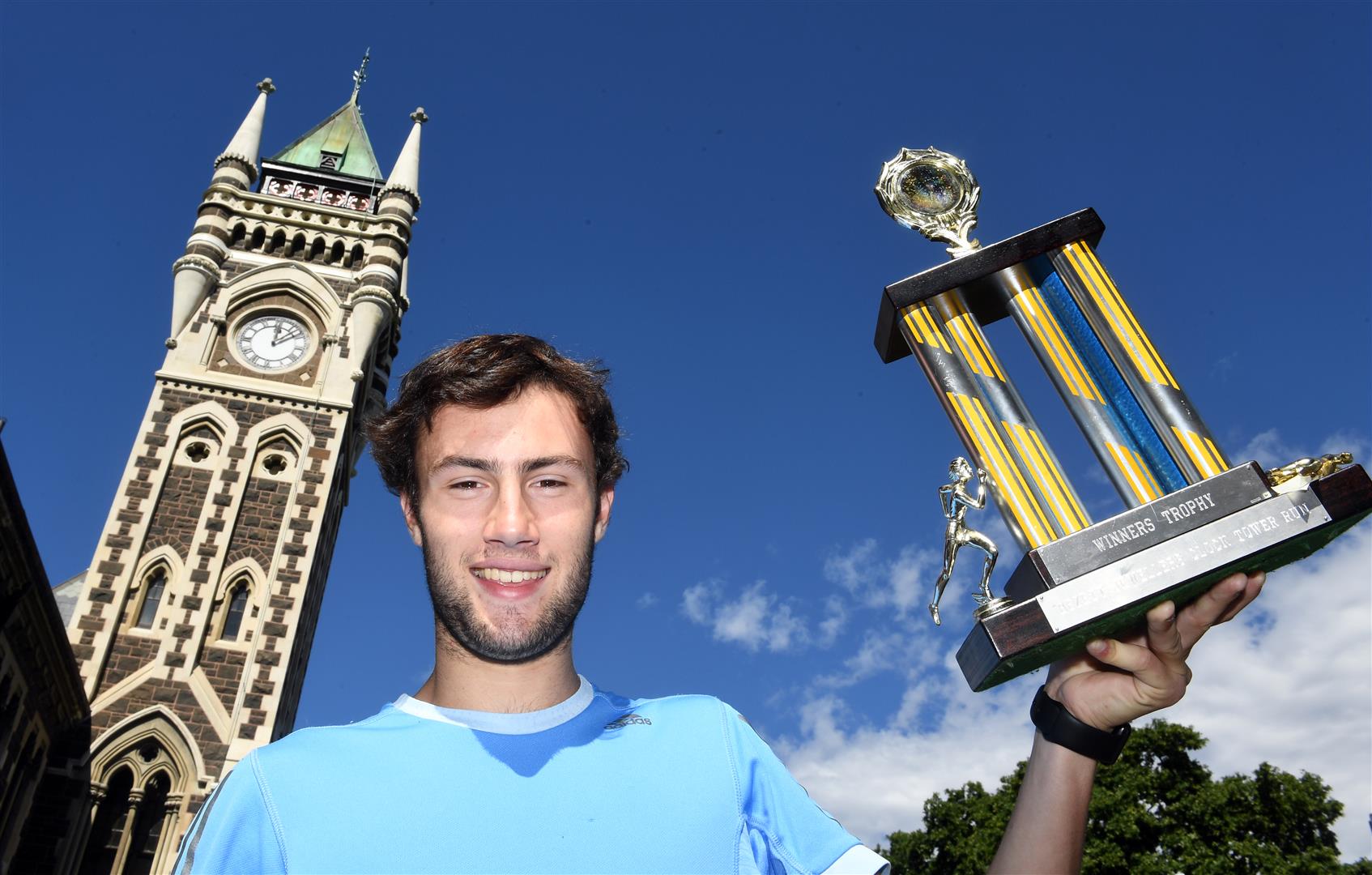 Two athletes managed to beat the clock in the return of the annual Clocktower Race yesterday, racing around the building before the last chime resounded around campus.
The race is about 370m, and has been in hiatus since 2011 after the last organiser moved on.
Runners set off just before the chimes began.
Cameron Miller (19), a member of Hill City-University club, won comfortably in 48.66sec, followed by second-placegetter Jake Paul, who finished in 50.8sec.
The only female entrant in the field of eight runners was Hill City-University club member Emma Doyle.
Organiser Jared Monk, a final-year dental student, also entered the race.
Monk said he had hoped a few more people might take part, but students had had a ``big day'' on Thursday at the annual Clubs and Societies day.
He wanted the race to return next year and hoped it would once more become a staple of Orientation Week.
Athletics Otago chairman Kevin O'Sullivan, also a member of Hill City-University, said athletes had to be "pretty competent'' to get around the building before the last chime and Miller managing to finish the race comfortably under 50sec was "very good''.
"We need to make sure in 2020 that we have a few more women running in this one,'' he said.
The race was open to all athletes who wanted to enter, not just students, Monk said.
Miller, who competes every week in track and field events, said this year he wanted to concentrate on improving his 400m time.
However, he also competed in the 100m and the 200m,'' he said of running around the clocktower.
"It was a lot tighter than running on a track like the Caledonian''.
The race started in 1990 and was inspired by the 1981 film Chariots of Fire, which takes place at the University of Cambridge and depicts the Great Court Run.
As well as the traditional trophy, the prize for first place was a $40 Shoe Clinic voucher. Second place was a $20 Captain Cook voucher, and there were several spot prizes including beach cricket sets provided by ASB and water bottles from H2Go.