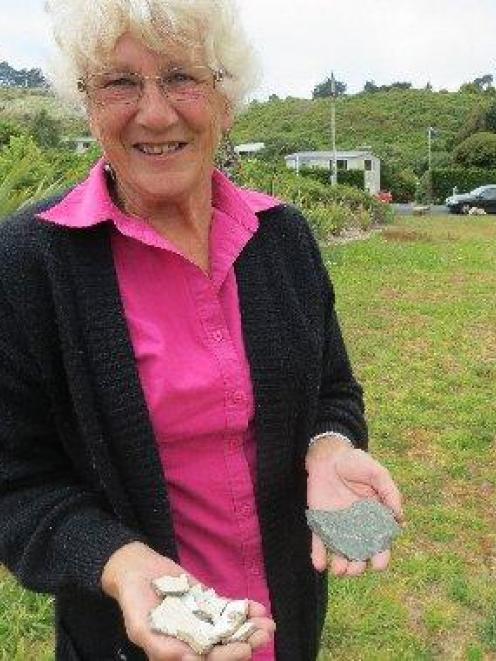 Sharp pieces of glass and pottery fragments are still being found on the Te Rauone Reserve, despite attempts by the Dunedin City Council to solve the problem.
As reported in The Star in March, hundreds of shards appeared in the Otago Peninsula Reserve in March, shortly after the council laid new topsoil.
Residents were concerned someone in bare feet might step on one of the sharp fragments.
The council responded to the problem by raking the affected area and covering it in sand sown with grass seed.
Despite these measures, residents are still finding shards on the reserve. Resident and Otago Peninsula Community Board member Edna Stevenson said she was pleased with all the work the council had done in the area.
However, she was still finding quite a lot of pottery on the reserve and wanted the council to get the reserve into a state where it could been mown.
''We don't expect it to look like a bowling green,'' she said.
On the plus side, the sharp debris meant rabbits were not digging up the reserve as badly as they had in the past, she said.
Council parks manager Lisa Wheeler was unaware the sharp objects were still appearing on the reserve. She said she would look into it immediately.
When the shards were first found on the reserve, council staff had inspected the source of the topsoil and found no signs of contamination, Ms Wheeler said.
The source of the shards was still not known.
''I think it's going to be one of those mysteries that never gets solved,'' she said.