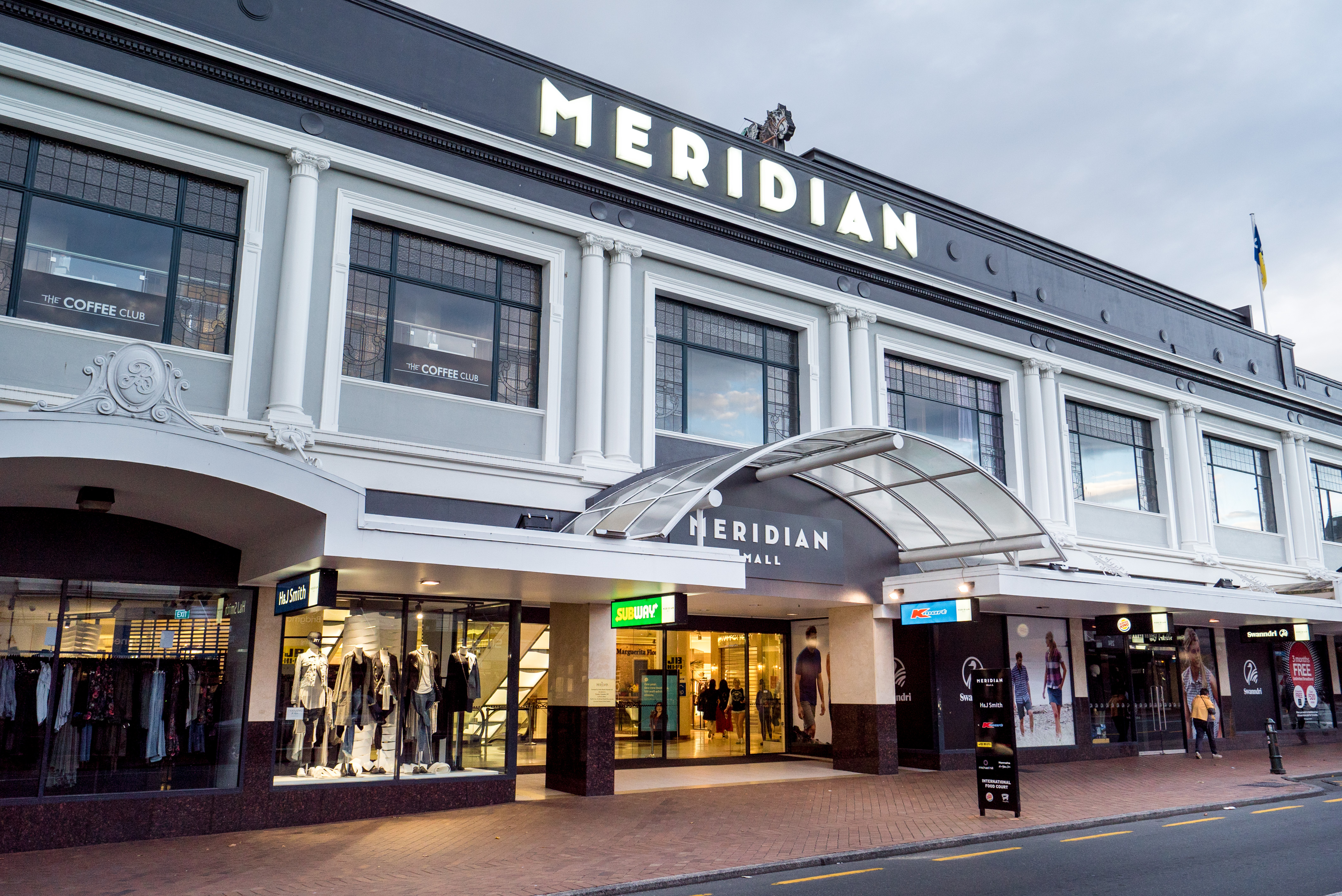 The owners of a Dunedin mall who could soon be hunting for a new anchor tenant - after H&J Smith announced it proposed to close its large shop there - are keeping quiet about the situation.
H&J Smith chief executive John Green confirmed yesterday the chain planned to quit its lease at Meridian Mall from the end of February next year.
A final decision about a series of planned shop closures in the South, including Dunedin, would be made in early June.
Mall owner the Oyster Property Group declined to discuss possible ramifications for the Dunedin site.
''We would always prefer not to publicly discuss the business arrangements we have with any of our tenants,'' a spokeswoman said.
The mall was put on the market last year but the Oyster group confirmed yesterday there had been no change of ownership.
Mr Green said the proposed Dunedin shop closure was not related to seismic strengthening work needed at the mall.
Instead, he pointed to unfavourable economic conditions flowing from the Covid-19 crisis.
''Looking at the forecasts ... we had to reset for the future. The recovery path is expected to be long and tortuous. The company is not disappearing. It has to adjust to what this new future looks like.''
H&J Smith proposed to close the Dunedin, Mosgiel, Te Anau and Balclutha shops and Gore's would downsize. The chain's Invercargill and Queenstown outlets would stay open.
Mr Green said the company had a break clause in its Dunedin lease and signalled it would use it.
Sadness was sinking in for shoppers reflecting yesterday on the possible shop closures.
''We've gone and done some shopping,'' Dunedin city councillor Chris Staynes said after visiting the H&J Dunedin shop.  "We would like to see them stay here in Dunedin.''
He encouraged other people to open their wallets. ''That's what is going to save our retailers.''
Otago Chamber of Commerce chief executive Dougal McGowan said the economic climate was difficult for retail and hospitality businesses.
H&J Smith had a strong presence in the lower South Island and news of possible shop closures was sad for staff and the wider community.
Fiordland Community Board chairwoman Sarah Greaney said closing the H&J Smith outlet in Te Anau would leave a big gap in the main street.
People were being encouraged to shop locally but shop closures could result in limited choices in the town.
Destination Fiordland manager Madeleine Peacock said shop closures in general could make it harder to promote Te Anau's package of products and services.
In Balclutha, where nine jobs would be lost at the town centre H&J Smith department store, Countdown restated its commitment to building a new supermarket, bringing with it up to 80 positions.
Clutha Mayor Bryan Cadogan said the news was symptomatic of the ''one step forward, one step back'' situation following Covid-19's dramatic effects on the economy.
GoRetail spokesman Ivan van der Water said downsizing the Gore shop would be sad for the town.
The proposed changes reinforced the importance of supporting local retailers, he said.
''Sometimes, you don't appreciate what you've got till it's gone.''
Other features of H&J's proposal were that the Take Note shop in Gore would relocate, and the Armoury Store in Dunedin and Outdoor World in Queenstown, both owned by H&J Smith, would close.
In Invercargill, Paper Plus and Outdoor Invercargill would remain open with the H&J shop.
H&J Smith was established in Invercargill in 1900; after a long presence in the South it acquired the Arthur Barnett department store in Dunedin in 2015.