Stars have begun to adorn Ross Creek reservoir, in Dunedin, as the installation of a major new public art piece is under way.
So far, 30 of 77 stars that will make up All From Water have been installed, a Dunedin City Council spokesman said.
The artists, Katrina Thomson and Ross Sinclair, were aiming to complete their work early next month, weather permitting, the spokesman said.
The steel, powder-coated stars placed across the dam face represent the southern constellations found in the sky above the city.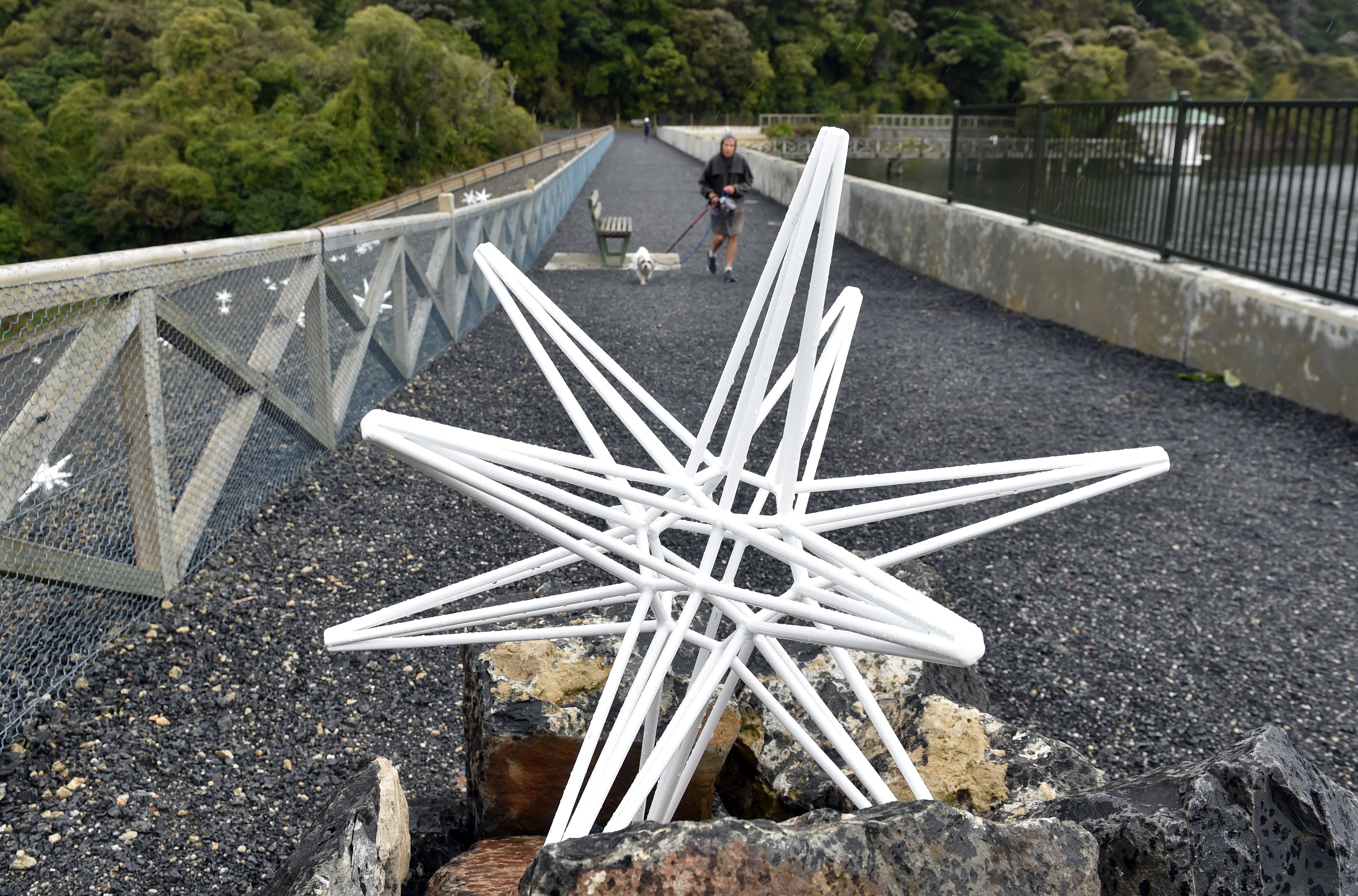 The installation follows a $9 million, three-year project to strengthen the dam and provide increased security for the city's water supply.
The sculpture also represents the pilot project for the city council's new art and creativity in infrastructure policy.
The expected cost for the artwork is about $120,000.