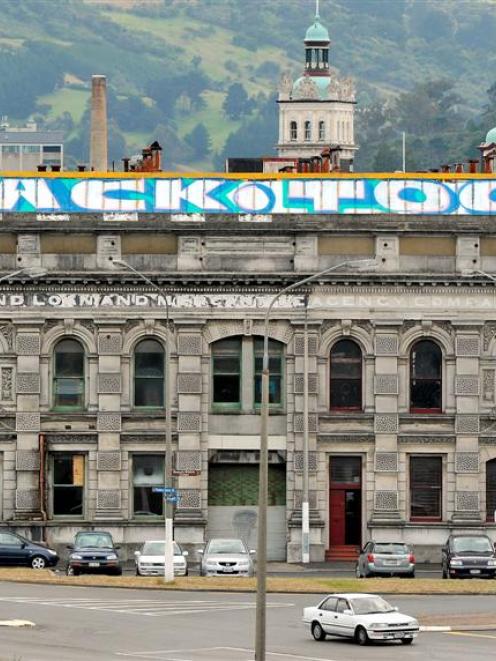 Graffiti has appeared on the New Zealand Loan and Mercantile Agency Co Ltd building in Thomas Burns St.
The graffiti reads ''MACK TOGO'' and Roger Knauf, of Graffiti Doctor, said the tag was characteristic of various pieces of graffiti around Dunedin.
''That particular person has been responsible for a lot of height work around town,'' Mr Knauf said.
Because of its size, the best way to remove the graffiti would be a ''complete paint-out'', he said.
When contacted by the Otago Daily Times, the owner of the building did not want to comment.