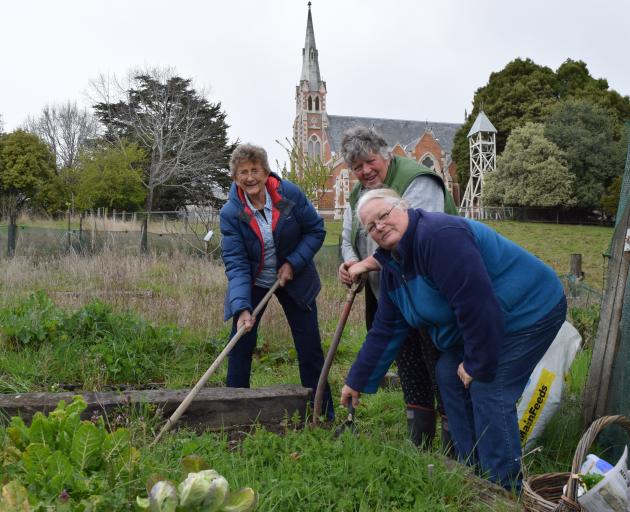 A call has been made to revitalise the East Taieri Community Garden.
Saddle Hill Foundation Trust community facilitator Joy Davis said the garden was on a block of land owned by East Taieri Church in Cemetery Rd.
The garden first opened in July 2005.
Church congregation members grew produce in the garden to give it to families and food banks.
In its heyday, the garden was "immaculate'' but as members of the congregation aged, it was a "struggle'' to recruit new blood, forcing the closure of the garden.
The decision to reopen the garden last week came after a community hui in Mosgiel on September 26 .
At the hui were Arai Te Uru Whare Hauora Middle Eastern integration co-ordinators Dr Mai Tamimi and Dr Mustafa Derbashi, who spoke of former refugees wanting a place to grow and produce food.
A decision was made to open the garden to the community between 12.30pm and 2.30pm on Wednesdays.
Anyone was welcome to help in the garden and could harvest produce from it, she said.
On the day the garden reopened last week, heavy rain persisted throughout the two hours.
The rain did not keep away staunch garden supporters Ruth Rivett-Cuthbert and Margaret Scott, both of East Taieri, and Jan French, of Mosgiel.
Mrs Rivett-Cuthbert said the plan was to plant a range of produce in the garden including silverbeet, lettuce, broccoli and potatoes.
"We've had some fantastic crops of potatoes in the garden.''
When the garden was in full swing, they'd have a crop of potatoes ready for Christmas.
People with no gardening experience were invited to help at the garden and "gain confidence'' and the skills required to grow a bumper crop, she said.
SHAWN.MCAVINUE @thestar.co.nz