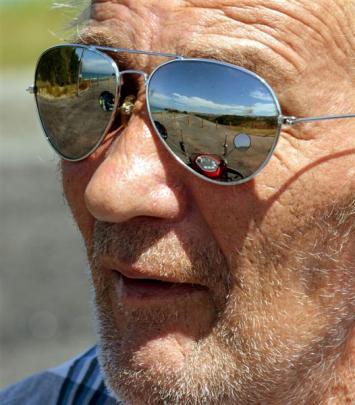 Dunedin residents may be stuck with the reopening of John Wilson Ocean Dr.
Melting tar on the St Kilda Beach drive has been causing some sticky moments for users.
Nichola Williams, of Portobello, said her 5-year-old son Finn was covered with molten tar after a recent visit.
''It got all over his clothes and on his legs and feet. We had to use nail polish remover and turps to get it off him. It took quite some time to get it off,'' she said yesterday.
''It also got stuck to the dog's paws and fur.''
A daily user of the road, Lookout Point resident Pat Reid, said the melting tar forced her to carry her two dogs along much of the section yesterday. ''It's horrible. It's burning the children's feet and getting all over the dogs' feet, so they have to walk on the grass verge. It's so badly tarred.''
Mrs Reid, who walks her dogs along the drive every day, said she was disappointed it is being reopened to vehicle traffic.
''It's a unique place. Kids learn to ride their bikes here. It was very successful and they should have left it alone.
''When you look at this tar, it's obvious they don't have the money to do it properly.''
St Kilda resident and mobility scooter rider Trevor Lawson was also having problems with the melting tar yesterday.
''It gets all over the wheels and it's a pain to clean it off them. I do think the drive should be opened to traffic sometimes, but I'd like to see a footpath up one side for people on scooters,'' he said.
Dunedin City Council senior traffic manager Ron Minnema said yesterday melting tar was a problem during extended periods of hot weather.
''The hot weather has caused a bit of bleeding all around Dunedin. The tar is designed for a certain temperature range.''
Road marking on the drive started yesterday and would be completed by tomorrow, he said. Council parks manager Lisa Wheeler said yesterday the drive would be re-opened to vehicle traffic within the next fortnight.
''We hope to have it opened sometime during the week of the 11th [February]. The bollards will be removed at 11am and put back at 3pm, when a security guard will do a sweep, to make sure no-one has their car locked in,'' she said.
''There will also be a phone number people can call if they do get locked in, but there will be a callout charge. Hopefully, people will quickly get used to the opening hours.''