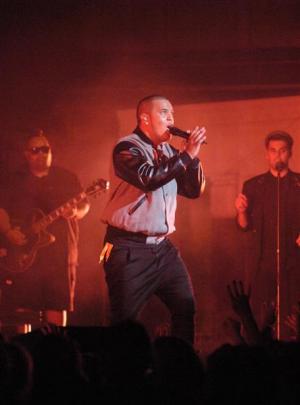 Quake refugee Alana Bachop convinced her parents to stay an extra night in Dunedin so she could see pop idol Stan Walker.
Alana (16) was attending last night's show at the Dunedin Town Hall by herself and was disappointed her two friends, still in Christchurch, could not be with her.
They had all been set to attend on Monday at the Christchurch Town Hall but the show was cancelled after the quake.
She was pleased her parents delayed a trip back to their Bromley home so she could go.
"I was praying there were tickets ..."
The family is moving to Dunedin for the foreseeable future after the quake, but have to head home to pack more belongings. Their home was not wrecked, but everything inside was "destroyed" and her parents had had enough, Alana said.
The former Hagley Community College pupil has been enrolled at Logan Park High School.
She enjoyed Walker's music as he had his own style, particularly his remixed songs, which blended live music with recordings.
Walker, who was raised in Tauranga, won Australian Idol in 2009.
Tour manager Sarah Van't Hof said Walker had enjoyed his three-week New Zealand tour, which ends tonight in Timaru.
About 1100 tickets were sold for the Dunedin show, she said.
Rochelle and Jasmine (13) Moody, of Macandrew Bay, also attended.
They both liked Walker's music, and followed his progress throughout the reality television show.