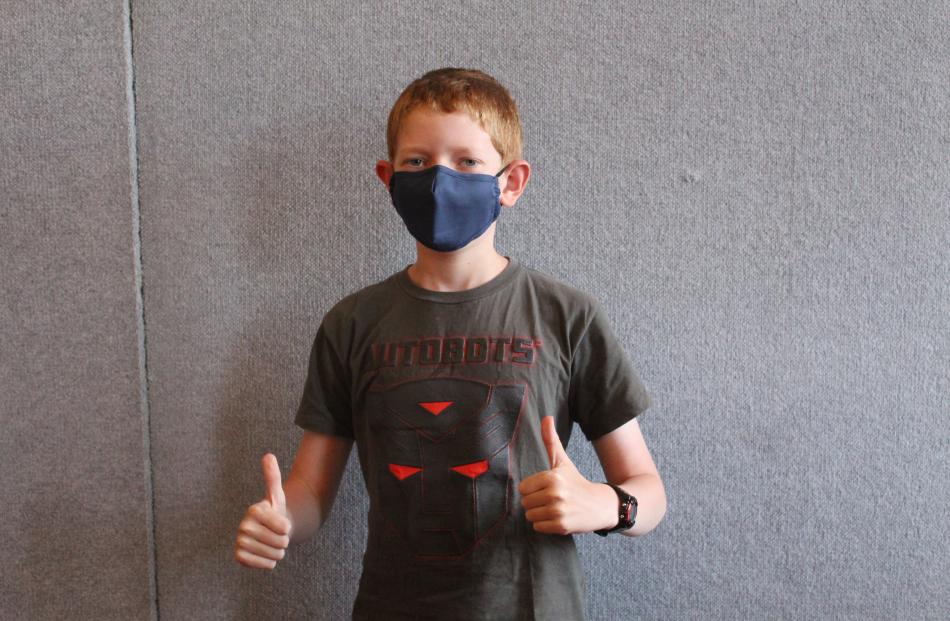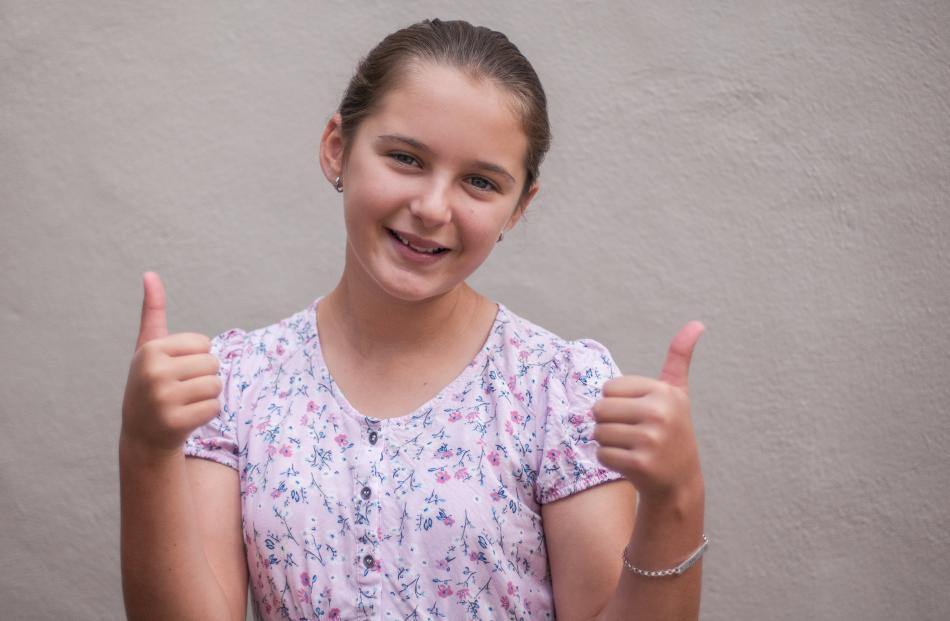 Many young southerners got their first Covid-19 jabs yesterday as vaccinations for children began smoothly.
Vaccinations for 5- to 11-year-olds were available for the first time yesterday and at least one vaccination centre reported being booked out for weeks in advance.
In Dunedin, Meridian Mall vaccination clinic clinical co-ordinator Nigel Barr said the response had been good, and lots of families had brought their children in for jabs.
The clinic had adapted for the rollout of paediatric vaccinations by placing toys in the observation area and providing children with stickers and certificates that could be coloured in.
It was only accepting bookings at this stage and staff had turned away walk-ins.
People should have open conversations with their children rather than "baby-talking" to them, Mr Barr said.
Leonardo Matsopoulos (5), of Dunedin, said he wanted to get vaccinated to protect his little brother.
He liked getting the shot and his arm was not sore, he said.
Emma O'Brien (6) said she was the first of all her friends to get her vaccine.
She felt all right, although she had been "a little bit nervous" while she was waiting.
Kobi Guise, also of Dunedin, said he had been excited to get his vaccine ever since the last lockdown in August last year, he said.
At Larson's Pharmacy in Green Island, vaccinations for children begin today.
Pharmacist Paul Larson said he was hopeful the vaccine rollout would be smooth at his pharmacy.
All his booking spots for the next few weeks had been taken yesterday morning.
He expected there could be some delays, especially with walk-ins, but pharmacy staff would be doing their best.
His main issue would be capacity and he hoped the weather would be fine as he anticipated queues outside.
In the Clutha district, only Lawrence Medical Centre offered children's vaccinations yesterday.
Eighteen of about 80 eligible children registered to the centre had got their vaccine yesterday morning, centre manager Allana Wallis said.
Queenstown Medical Centre nurse team leader Sarah Dennis said vaccinations for children would start at the centre today; the one-day delay was to make sure "all our processes and procedures are ironed out".
Southern District Health Board Covid-19 vaccine rollout programme lead Karl Metzler said vaccination data for the 5- to 11-year-old cohort would be available at a later date.
The Ministry of Health said 120,000 paediatric doses had been delivered to more than 500 vaccination sites nationwide, and more locations would be added soon.
The Pfizer vaccine dose for children is one-third of the adult dose.
Starship paediatric consultant Dr Jin Russell said the best thing parents could do to prepare their children to be immunised was to talk to them about what was going to happen.
She said children took their emotional cues from adults, and she encouraged parents to stay calm and to make a plan to do something fun after getting vaccinated so children had something to look forward to.
*A previous version of the video accompanying this story stated there were walk-in clinics for children, this was incorrect and bookings are required.