One thousand one hundred and three steps of pain await a trio of Mosgiel firefighters on May 23.
Calling themselves the Mosgiel Infernos, the Mosgiel Volunteer Fire Brigade team of Scott Lindsay, Andrew McAuley and Richard Yardley will be taking some time off from fighting fires to participate in the Firefighter Sky Tower Stair Challenge.
The challenge involves firefighters from around New Zealand wearing full gear as they battle their way up the stairs inside New Zealand's tallest building to raise money for Leukaemia and Blood Cancer New Zealand, a charity aimed at supporting blood cancer patients and their families.
Last year, the Mosgiel team raised $6500, enough to get them preferred entry into the 2015 climb. Overall, last year's event raised more than $920,000.
Mr McAuley said the team hoped to beat last year's fundraising total by a big margin.
Mr McAuley competed in the climb for the first time last year.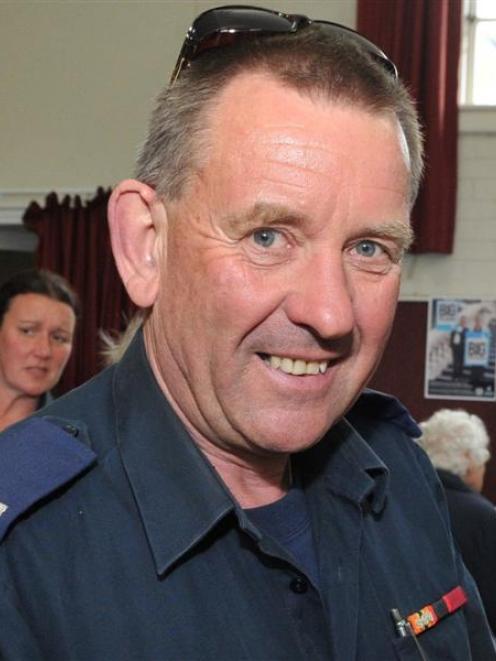 ''It's 1103 steps of pain. That's 51 flights of stairs,'' he said.
''You're carrying 25kg of kit and some have more.
''By the 30th flight I was thinking `no way will I get there' - your lungs burn and it's hard to breathe. Then you get to the top and it all fades away pretty quickly.''
Senior Station Officer Scott Lindsay said the climb was tough.
''But it's no way near as tough as what the families [of people with blood cancer] are going through,'' Mr Lindsay said.
The trio are training for their upcoming ordeal with the help of a personal trainer at Olympic Gym.
Several Dunedin schools are supporting the Mosgiel Infernos with mufti days and the team is also looking for business sponsorship.
• Those wanting to help the Mosgiel Infernos raise money can give online by visiting https://secure.leukaemia.net.nz/registrant/TeamFundraisingPage or googling Mosgiel Infernos.
Inquiries can also be made at the Mosgiel Fire Station.