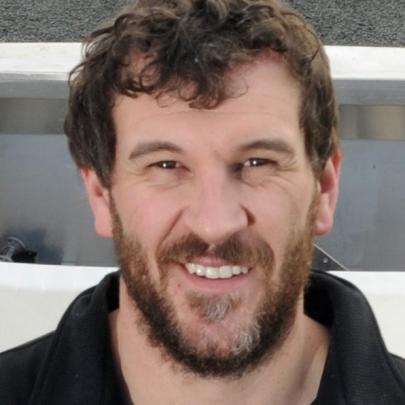 What's a multimillionaire extreme sportsman from the US doing with a boat-racing team from Milton? Robert Steven reports.
Few teenage boys in Otago wouldn't know and admire the freakishly talented US stunt performer and racing driver Travis Pastrana.
The X Games champion and Nitro Circus star is renowned worldwide for his feats on two wheels and four.
But in August, he will create a high-speed rush on water at the jetsprint boat racing world series in Missouri - with a team from Milton.
The US daredevil has made a name for himself in motocross, supercross, freestyle motocross, rally driving and - less successfully - Nascar racing.
In 2011, Pastrana toured New Zealand with Nitro Circus - including a show at Carisbrook.
During the tour, he took a liking to jetsprint racing at Wanganui, Milton boat designer Eric Bryant said.
''He had a go in a sprint boat a few years ago, and I knew he had a bug for it,'' Mr Bryant said.
He emailed Pastrana a proposal.
After two weeks of correspondence, Pastrana confirmed he would take the wheel of Mr Bryant's $100,000 boat.
Mr Bryant spent the next six weeks building the boat's aluminium hull.
Mosgiel engineering company Red1 Fabrication contributed a chrome-moly rollcage to the project this month.
At race one of the world series in August, Pastrana and Milton driver David ''Hoppie'' Hopkins will takes turns driving the racecourse, guided by a navigator.
Mr Bryant believes they could pull off a podium finish.
''The boat's got the goods, the engine's got the goods, and with both Hoppie and Travis we're looking for a top-three finish.''
Hopkins said driving boats that can accelerate from zero to 100kmh in three seconds was an adrenaline rush.
''When you're doing a 180-degree corner, there are huge G-forces on your body.''
He had previously raced at world series events in Wanaka and Australia, and was excited to be racing at the top level.
''I've raced one world title, and pulled second place. ''If I can pull a win off, I'll be more than happy,'' Hopkins said.
He was not intimidated by the X Games champion.
''It's all up to the guy who puts up the fastest time on the day.''
The boat is bound for North Carolina, where a 537kW (720hp) engine will be fitted.
Mr Bryant, Hopkins and Mr Bryant's father, Murray, will travel to Missouri next month to make final adjustments to the boat before the race.
By Robert Steven. 
---
Travis Pastrana (30)
•Reportedly worth $US15-$30m
•Career injuries include dislocated spine, concussion, broken knees, tibia, hip, pelvis, elbow, wrists and thumb.10-time X Games motocross champion.
•Four-time Rally America champion. Longest rally car ramp jump, 81.99m - world record.
•Beat rally car champion Colin McRae at 2006 X Games.
•First double-backflip on motocross bike.
•Jumped from a plane without parachute in 2009.
Jetspeed Motorsport boat
•410cu in small-block Chevy engine
•Power output 537kW
•Value $100,000
•Chrome-moly rollcage
•Length 4m
•Weight 550kg
---