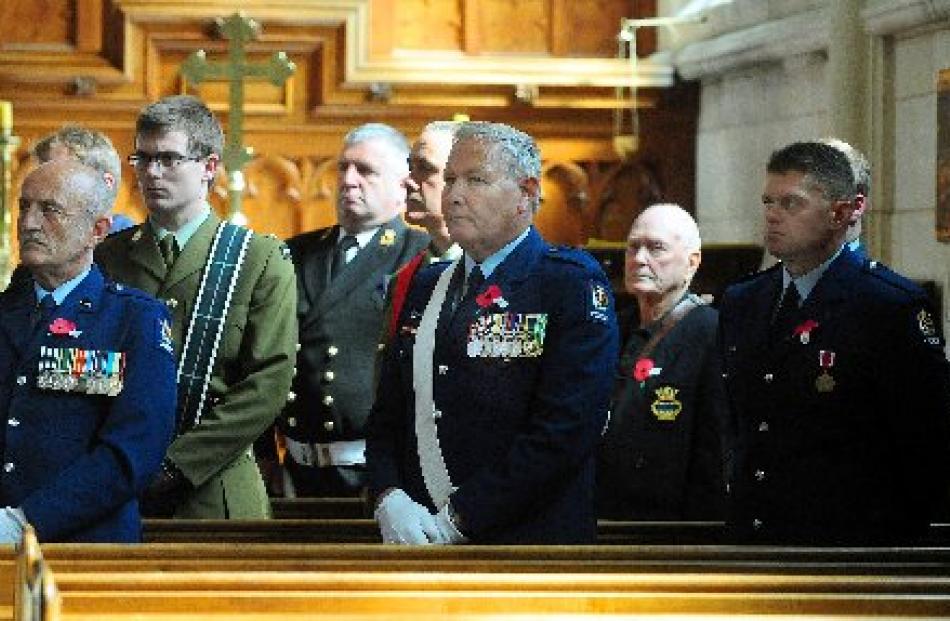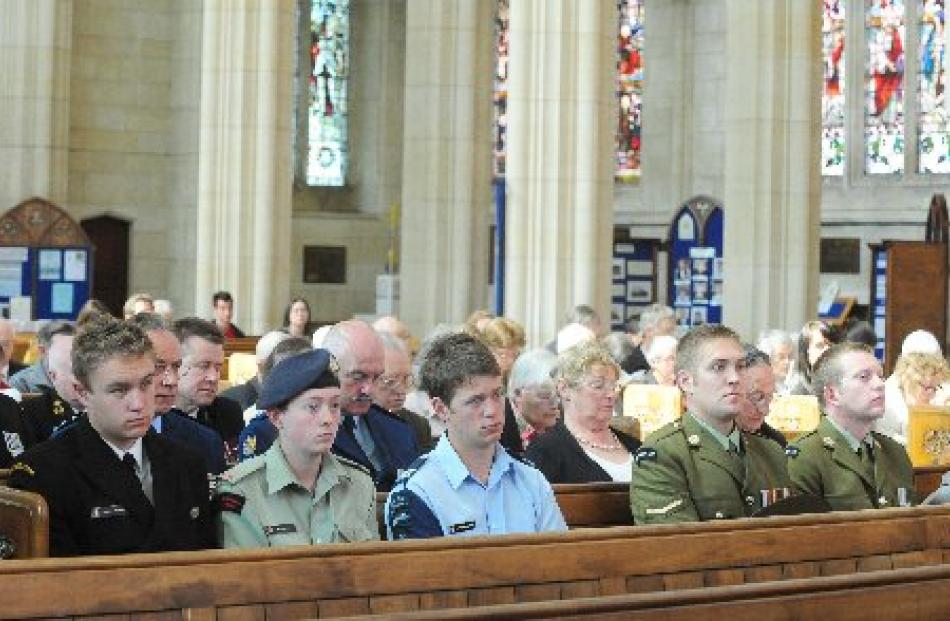 A Dunedin city councillor has offered his "most sincere apologies" after an embarrassing gaffe when he forgot to attend a Remembrance Sunday church service at which he was to represent the city.
Lee Vandervis was to represent Mayor Dave Cull and give a reading at the service at St Paul's Cathedral yesterday, but failed to show, leaving Dean Dr Trevor James to fill in for him.
Mr Vandervis yesterday said he felt terrible when he realised he had forgotten the appointment at the service, which marks an international day of remembrance of all those who served, and continue to serve, in conflict and peacekeeping efforts around the world.
The councillor sent his apologies to the organisers of the service, and all those who attended.
It was his eldest son's wedding on Saturday and Mr Vandervis said he got up yesterday, tidied the house and had a nap, completely forgetting his appointment at the service.
He had particularly liked the reading he was to give and had even practised it earlier in the week.
But yesterday morning the whole thing just "totally went out of my head" and he did not remember the 10am service until about lunchtime.
In an email sent yesterday afternoon to service organiser Robert Montgomery, from St Paul's, Mr Vandervis offered his "most sincere apologies for letting you down, and for letting Mayor Cull down".
The excuse of having imbibed too much at the wedding was not even available as he did not drink, he said.
"The stresses of having this major family event at our home are all that I can offer, and I recognise that no excuse would suffice in any event."
When contacted, Mr Cull, who had a prior engagement, said it was unfortunate Mr Vandervis had forgotten the service.
"I've forgotten things in the past. It's a shame, but what's to be done? I'm sure he wouldn't have done it on purpose.
"Ultimately, I have to take responsibility for this as he was there representing me," he said.
Dunedin RSA president Alan Goding said it was disappointing not to have had a representative of the council at a Remembrance Sunday service for the first time in his memory.
"But, in the end, we are all human beings, and if he genuinely forgot then that's it."