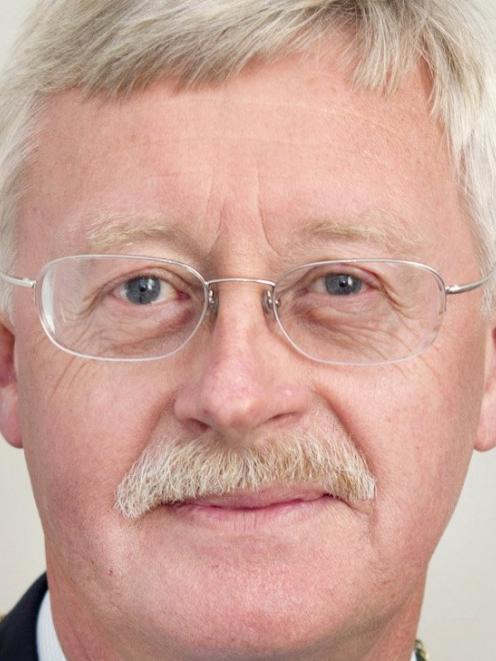 Dunedin's burgeoning relationship with Shanghai has taken a major step forward after the University of Otago secured a new deal to unlock access to China's enormous medical research market.
The agreement, signed during a Dunedin delegation's trip to Qingdao, Shanghai, earlier this month, will see the University of Otago working with Shanghai Jiao Tong University on research and commercial applications.
Jiao Tong is considered one of the best - as well as the biggest - universities in China, and the two institutions already had a memorandum of understanding in place.
However, a more specific ''relationship agreement'' was signed this month by the University of Otago's Research and Enterprise Office and Jiao Tong's Advanced Industrial Technology Research Institute.
Research and Enterprise Office director Dr Gavin Clark, who was in Shanghai, said it was not a one-off project, but rather opened a ''portal'' to a range of collaborations between the two institutions.
''The commercial benefits are discoveries here could end up being translated into products sold by industry not just in the Western world, but in China.
''It's access to Chinese markets, essentially, through earlier-stage collaboration.''
While the universities would work together on research projects with joint funding, talks had also begun on forming consortia with companies in both countries to aid their work, he said.
The approach could help unlock additional research funding for the University of Otago, and also encourage the launch of new biomedical or related companies in Dunedin over time, Dr Clark predicted.
''You can see further investment coming to pump the innovation pipeline in terms of small companies here associated with the university. That's a possibility.''
And, while the initial focus would be on biomedical research and products, the relationship would also span food, pharmaceutical, cancer diagnosis and renewable energy research, among other fields, he said.
The agreement was signed during a week-long trip to Shanghai by a Dunedin delegation including deputy mayor Chris Staynes, Dunedin City Council chief executive Dr Sue Bidrose and Otago Chamber of Commerce chief executive John Christie.
Dr Bidrose said the deal was ''a remarkable opportunity'', and could be followed by another, between Qingdao University, the University of Otago and Otago Polytechnic, later this year.
''I think that's exciting.''
The agreement was also a direct result of Dunedin's sister-city relationship with Shanghai, developed over time, which ''they feel, as we feel ... is starting to bear fruit.''
''This is potentially a big deal for [Otago] University. Jiao Tong University is their Oxford or their Cambridge.''
Cr Staynes said a ''sense of economic potential'' from the relationship was now ''really strong'', while Mr Christie said economic spinoffs for Dunedin could include greater research funding, commercialisation of products and new companies in the city.
''Obviously China's a massive market.
''You get a foot in there with some of the technology we've got, then obviously that would be beneficial for those involved.
''Being able to plug into a university that has a campus there, I think also gives that opportunity for our university to be looking at what they can do.''
Dr Clark said part of the benefit of the deal for the University of Otago would be collaboration with a partner ''who can operate at the scale that they do''.
Jiao Tong was a ''big giant'', including in size and reputation, and received significant sums of Chinese government funding to translate research into products.
China itself also had ''big and particular needs'', including demand for stomach cancer research and renewable energy technology, he said.
''When the Chinese Government decides to tackle those sorts of problems, the whole nation seems to come behind it, so there's a real energy about the way the Chinese are tackling the problems that technology can solve.''
Jiao Tong, in turn, saw the potential in access to the University of Otago's innovative thinking, understanding of diseases, and skills at the ''discovery end'' of research, Dr Clark said.