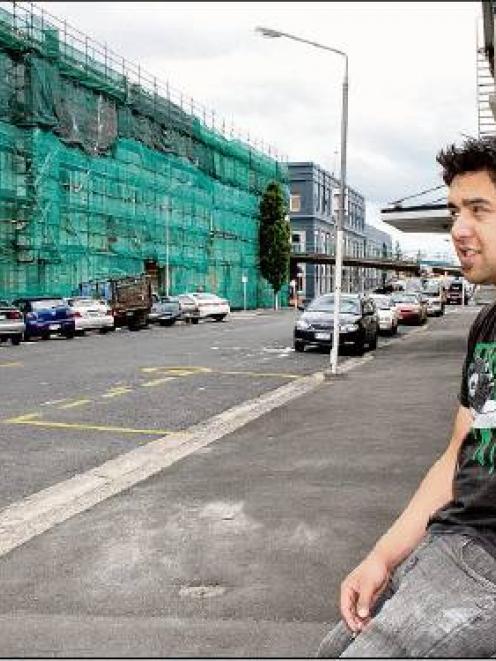 The Dunedin City Council is gearing up to start its latest revitalisation project - the warehouse precinct.
With a budget of $500,000 and a draft plan, all that remains is the go-ahead from the community.
Council policy planner heritage Glen Hazelton said the council would start work in Vogel St first, with trees planted down each side.
"There is already a lot happening in Vogel St and we can have a bigger effect on a small area," he said.
"We are also less constrained by big projects that may be planned in the future that could require rework."
The council wanted people to comment on the ideas for the area before it got started on the project, he said.
The plan includes planting trees in Vogel St and also improving street lighting.
Mr Hazelton said the artistic use of lighting on buildings, including up-lights to highlight interesting architectural features, could attract visitor attention.
Crawford St would be left alone for now until a decision had been made on whether it would continue to be a one-way street or converted back to a two-way street.
Distinctive street furniture and art had been used to good effect in the South Dunedin upgrade and something like that could also be done in the warehouse precinct, Mr Hazelton said.
The project includes the area bordered by Princes St, Police St, Cumberland St and Queens Gardens.
Another feature of the upgrade would be better pedestrian access to the harbour and improvements to the area underneath the overbridge.
The council was working closely with building and business owners, residents and the creative community to make sure the area retained its distinctive features and that it was practical and allowed growth, Mr Hazelton said.
The public can make a submission on the first stage of the project until 4pm, on January 14. A public workshop will be held next month, although the date has not been set.