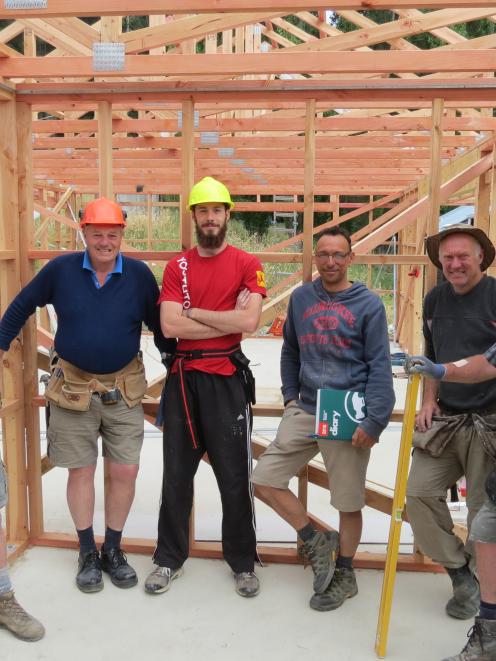 A new building is starting to take shape at Tirohanga Camp as volunteer builders began work on the structure last week.
The South Island ''Mobile Mission Maintenance'' (MMM) team arrived at the Taieri campsite, which is owned by the Presbyterian Church's Otago Foundation Trust, last week.
They are staying on-site and will be busy building until early February. Tirohanga Camp manager Jess Stevenson said she was grateful to the team, who were doing the work free of charge.
''They do a great job,'' she said.
MMM is a voluntary inter-denominational Christian organisation originally established in Australia to help Christian organisations with building and maintenance work.
Volunteers form teams that travel throughout New Zealand.
The camp's old ablution block was knocked down late last year.
It is being replaced with a building that will include a meeting room, laundry, drying room and paraplegic toilet and shower. The work will cost $110,000 plus GST. The project is being supervised by Darren Edwards, who is a professional builder.