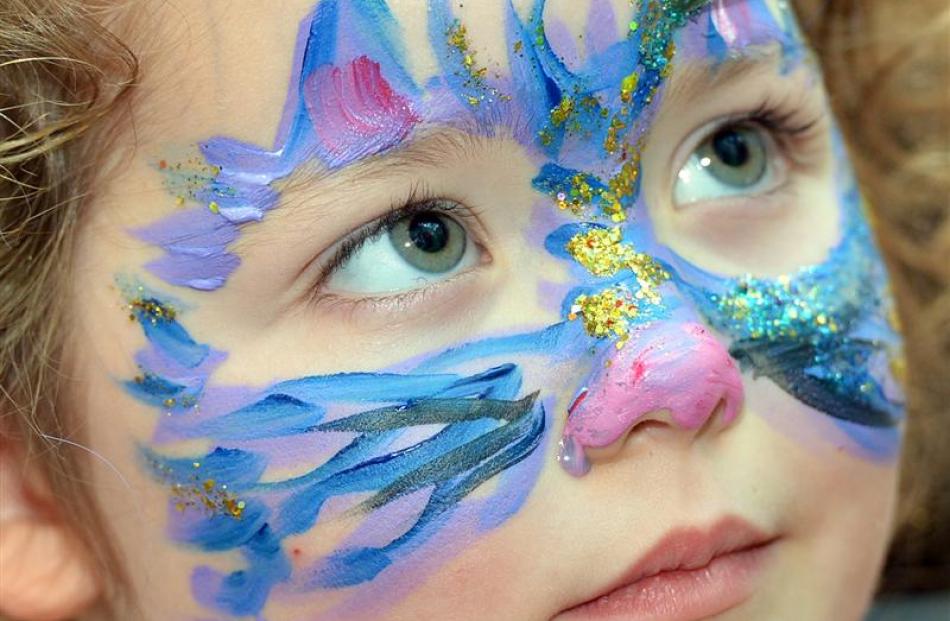 Dunedin wildlife came out to play in the 2014 New Zealand International Science Festival yesterday.
Some of the creepy-crawly residents of Orokonui Ecosanctuary, including spiders, stick insects and butterflies, visited Wall St Mall, to meet the locals.
A forest of native flora held interactive displays of fauna, such as spiders, stick insects, huhu beetles, butterflies, birds and frogs.
One of the most popular events was the opportunity to be face-painted as an Orokonui inhabitant. Three who became birds of a feather yesterday were (from top) Adam Llamoso (3), Grace James (6) and Anika McCabe (3), all of Dunedin. The display was a reminder of the unique relationship between native bush and native animals, Orokonui education officer Tahu Mackenzie said.
''This is the native New Zealand bush that once grew here and that we can grow back, if we take the care to nurture it,'' she said.
''This bush is home to all sorts of amazing animals.''
The 2014 New Zealand International Science Festival finishes on Sunday.