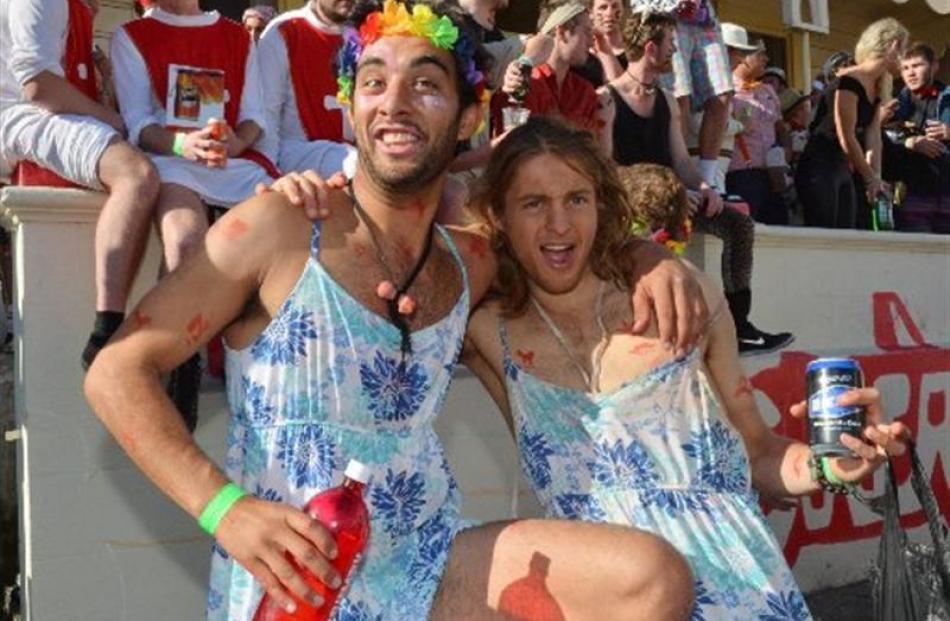 Could it be a case of Hyde Park to the Hyde St keg party for the royal couple?
An official invitation will be sent to the Duke and Duchess of Cambridge asking if they want to extend their visit to a right royal knees-up at the infamous student party.
William and Kate will visit Dunedin on April 13, where they will attend a Palm Sunday church service at St Paul's Cathedral and watch Rippa rugby at Forsyth Barr Stadium before flying to Queenstown.
Before the royal visit was confirmed, a tentative date for the annual keg party had already been pencilled in for the day before the royal visit.
Otago University Students' Association admin vice-president Ryan Edgar said he ''would love the Royals to come along''.
''Probably best to come in the morning before it gets too much fun. But there is definitely a sausage waiting for them.''
He planned to send an official invitation to the couple but conceded the keg party might be more Prince Harry's cup of tea.
A spokesman for the royal tour declined to comment on the invitation.
Hyde St residents had their first meeting on Monday night to discuss the keg party, which was likely to have a ticketing system like last year.
The number of partygoers was expected to be slightly up on last year's event, which attracted 3500 people.
Proceeds from ticket sales would go towards the costs of running the event.
Others involved in the party preparations include the Dunedin City Council, emergency services and the university.
A police spokeswoman said staff were aware of the possibility of the party being held on the eve of the visit and were ''planning accordingly''.
---
Royal rugby fun day
• The Duke and Duchess of Cambridge will watch Rippa rugby and local entertainment at Forsyth Barr Stadium on April 13.
• The best seats will be ticketed and 4000 premium seats will be available from 9am on Monday, March 31 at the Forsyth Barr Stadium Gate A box office or via www.ticketdirect.co.nz.
• Tickets are free, with normal courier delivery charges applying for tickets booked online.
• General stand admission without a ticket is possible on the day of the event.
---