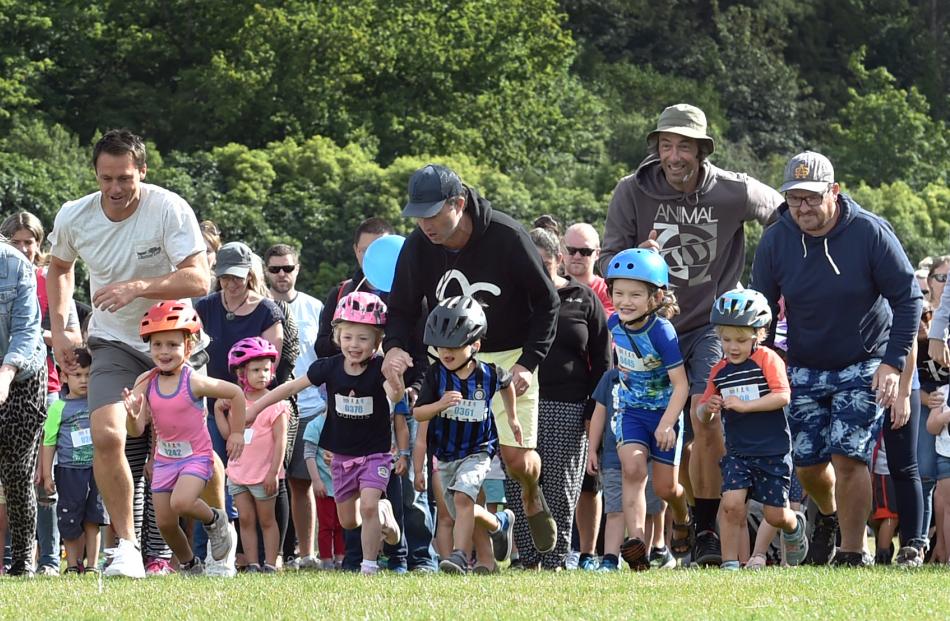 Adults and children launch forward after the starting gun at the Stride, Ride and Slide children's multisport event at Logan Park yesterday.
One of the parents edging into the front line was All Black Ben Smith (centre left, white T-shirt) with his daughter, Annabelle (3).
Organiser Kerri Maclennan said she did not record winners as it was "really about participation".
The event attracted 410 children to run, ride, and slide through a short multi-stage course. That was 100 more than last year, she said.
"It was a brilliant day and the weather couldn't have been better. There were a lot of big smiles."