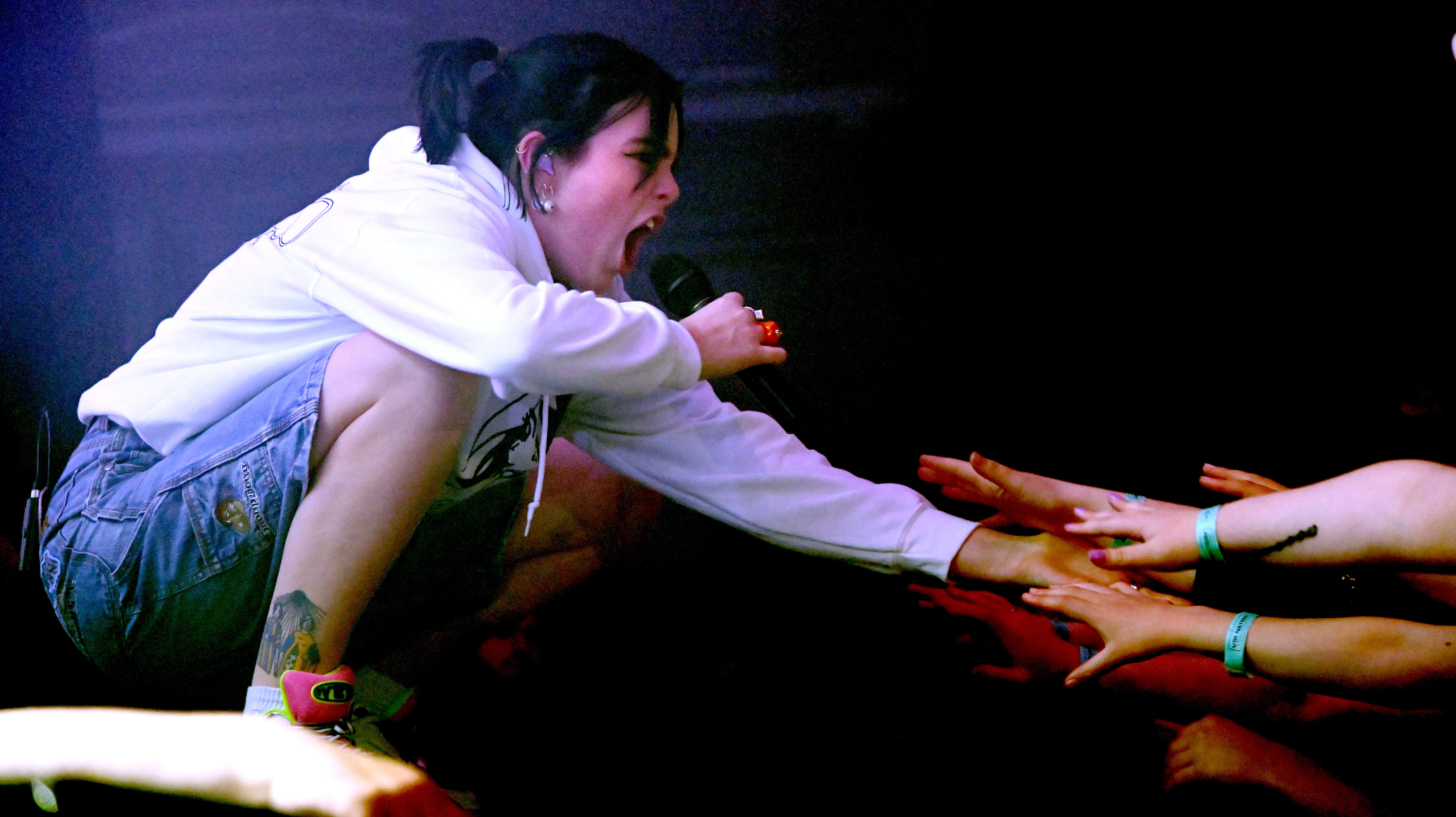 At last year's music awards, Auckland's pop sensation Benee scooped the win in all four categories she was nominated in.
Last night she did the double, repeating that feat at the newly rebranded Aotearoa Music Awards held at Spark Arena.
The singer-songwriter collected the Single of the Year Tui for Superlonely, her song which went viral on social media site TikTok during the first lockdown to become an international hit for the Grey Lynn resident.
Benee, real name Stella Bennett, also collected the awards for Best Solo Artist, Best Pop Artist and the International Achievement award.
It has been a massive year for the 20-year-old. Last month her song Glitter won the Apra Silver Scroll award and on Friday she released her long-awaited debut album Hey u x, which features collaborations with artists such as Lily Allen and Grimes.
Indie-pop band The Beths won three categories, including the coveted Album of the Year award, which they claimed for their second album Jump Rope Gazers.
For the second year in a row they also won awards for Best Group and Best Alternative Artist.
Crowd favourites Six60 scored a hat-trick, winning Highest Selling Artist for the third consecutive year.
Other awards
• Breakthrough artist of the year: Jawsh 685 for Laxed - Siren Beat
• Best hip-hop artist: Church & AP
• Radio airplay record of the year: Drax Project for Catching Feelings
• Best roots artist: L.A.B
• Best soul/RnB artist: Haz & Miloux
• Best rock artist: City of Souls;
• Best electronic artist: Lee Mvtthews
• Best Maori artist: Maimoa
• Best classical artist: Andrew Beer and Sarah Watkins
• International achievement award: Jawsh 685.
• NZ Music Hall of Fame inductees: Johnny Cooper, Max Merritt, Peter Posa, Dinah Lee, The Chicks and Larry's Rebels.